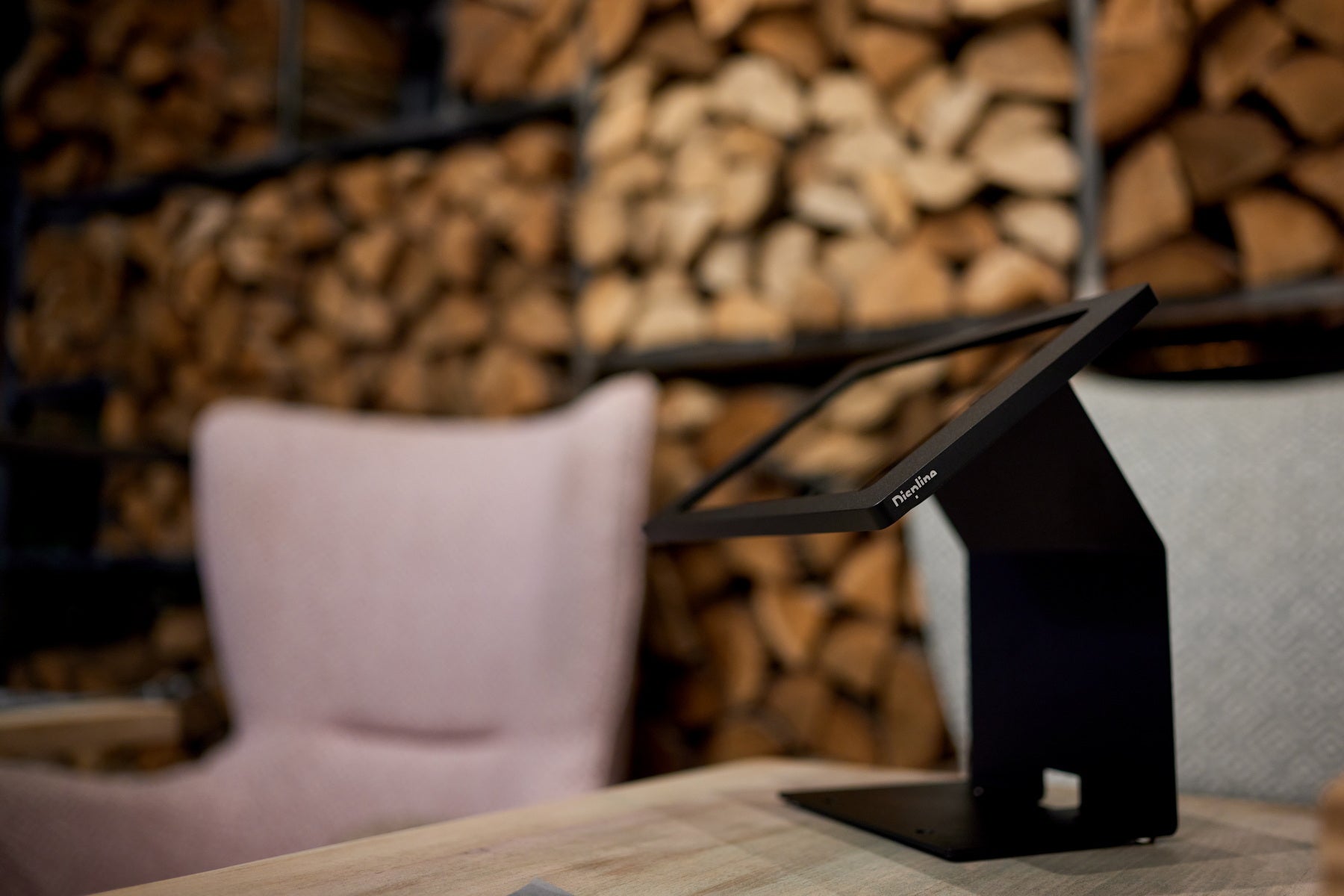 our customers
Everything we do is aimed at satisfying our customers. We listen, consult, analyze and optimize our approaches to deliver a unique product, precisely tailored to your needs. We strive to get to know our customers well in order to understand their problems and offer them the best solution. This is how the products are made at Displine.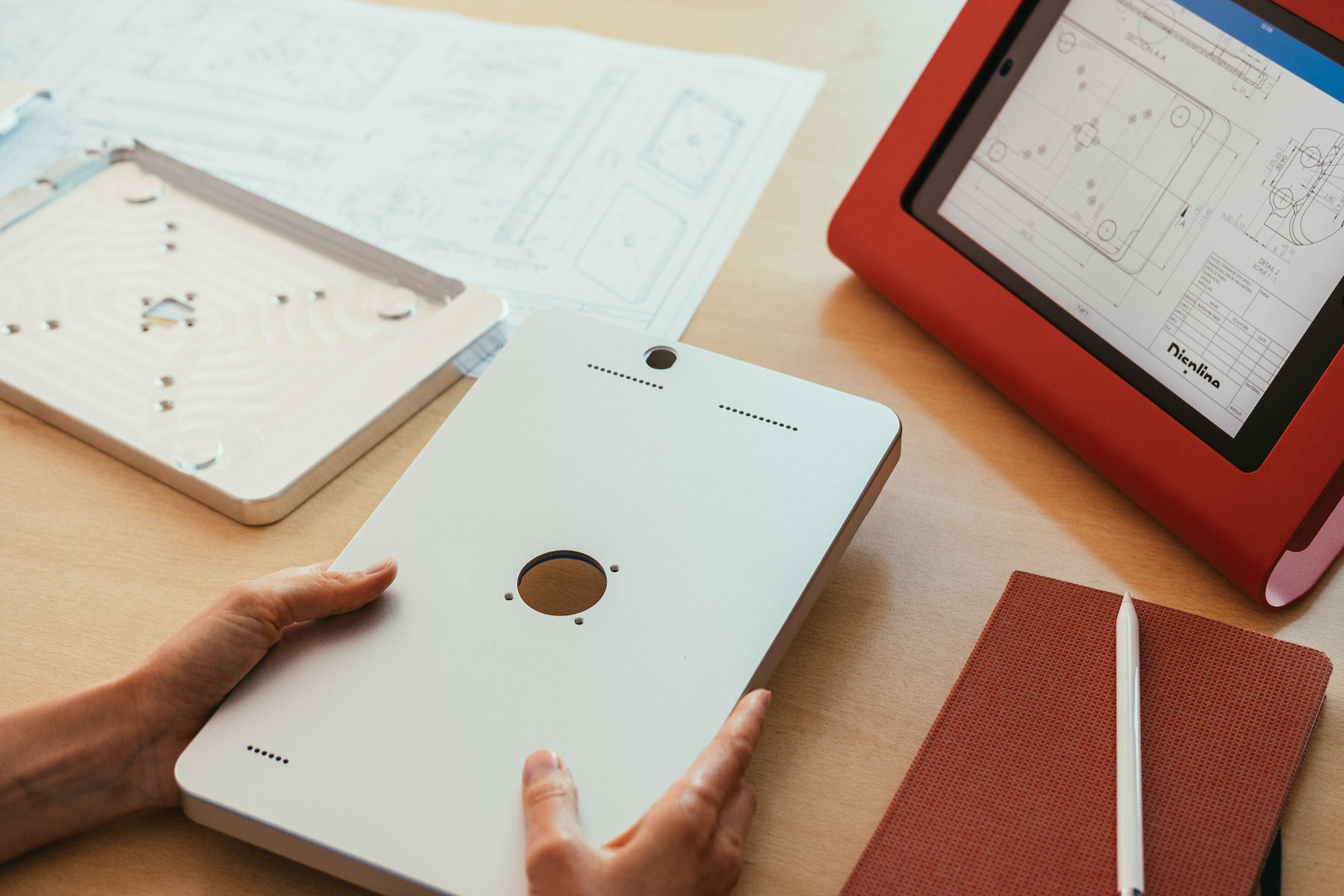 The project
When developing our products, we give our customers a wide scope for customization in terms of functionality, design details and color of the surface. Our developers design and document the products with the Solid Works software and evaluate their virtual appearance with the Blender software. Even at this stage, the developers work together with the CNC engineers to ensure high production output, the highest surface quality and the best manufacturing technology.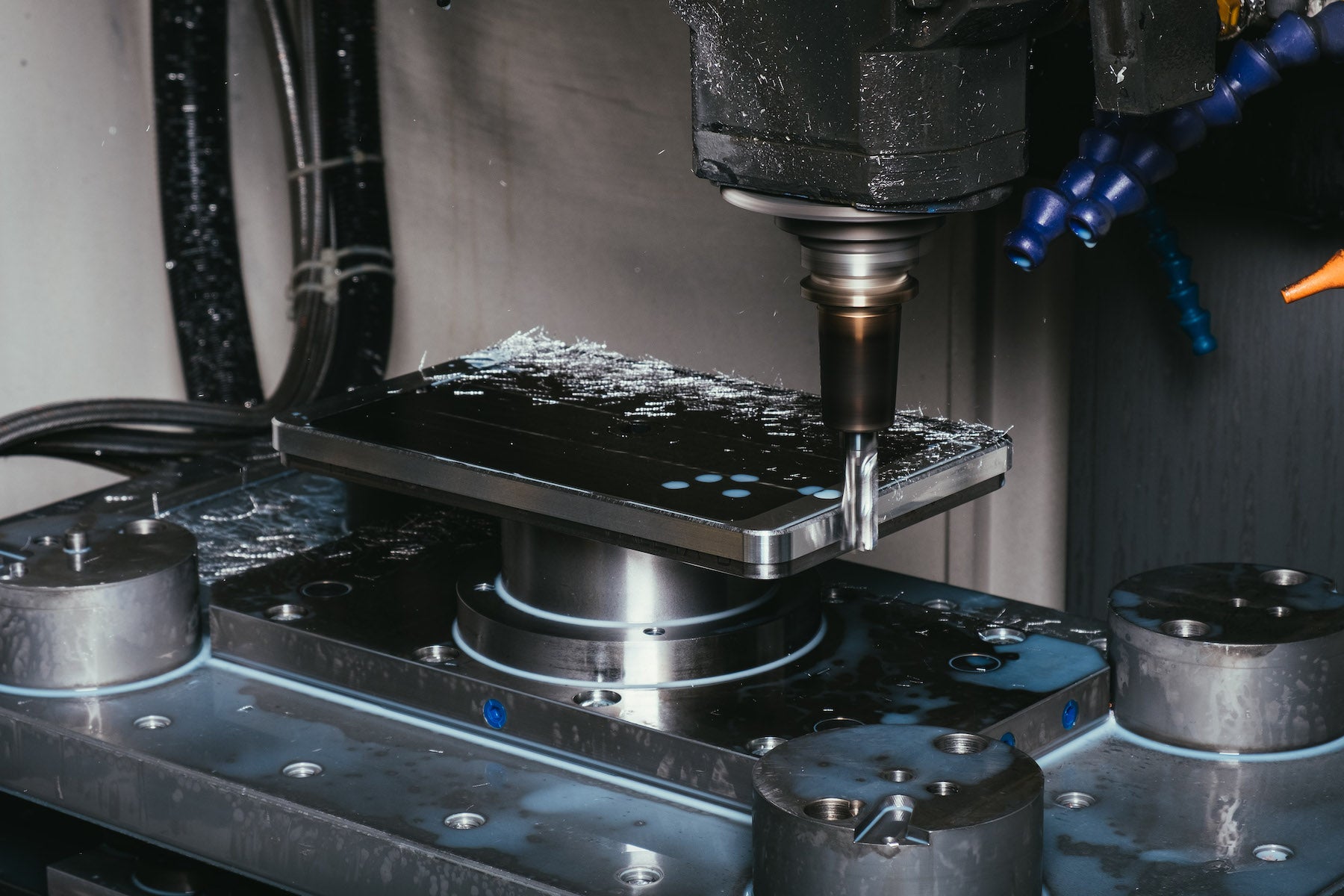 The production
We use 30 years of experience of our parent company RADMOT in precise CNC machining. The support of customers from very demanding sectors such as aircraft, automotive and medical technology enabled RADMOT to gain a competitive advantage in the field of aluminum processing. This perfection is reflected in our products.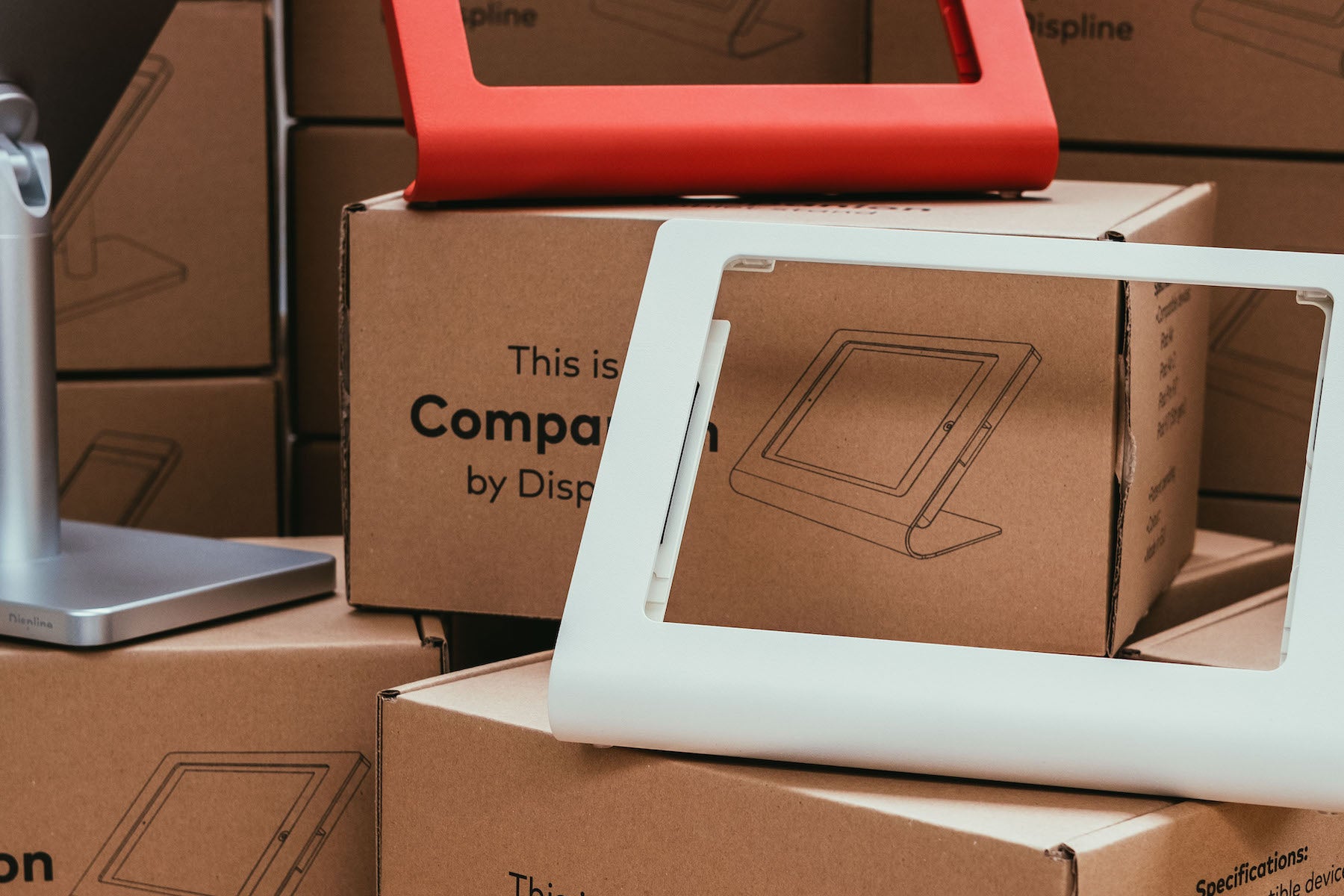 Our business partners
For us every detail is important. Therefore, we choose both materials and business partners with the greatest care. We use high quality German aluminum and premium anodised finishes from environmentally friendly anodising plants in England and France. The packaging we design for Displine products is made from ecological paper by a Polish start-up. All of the business partners we choose attach great importance to ecological sustainability.