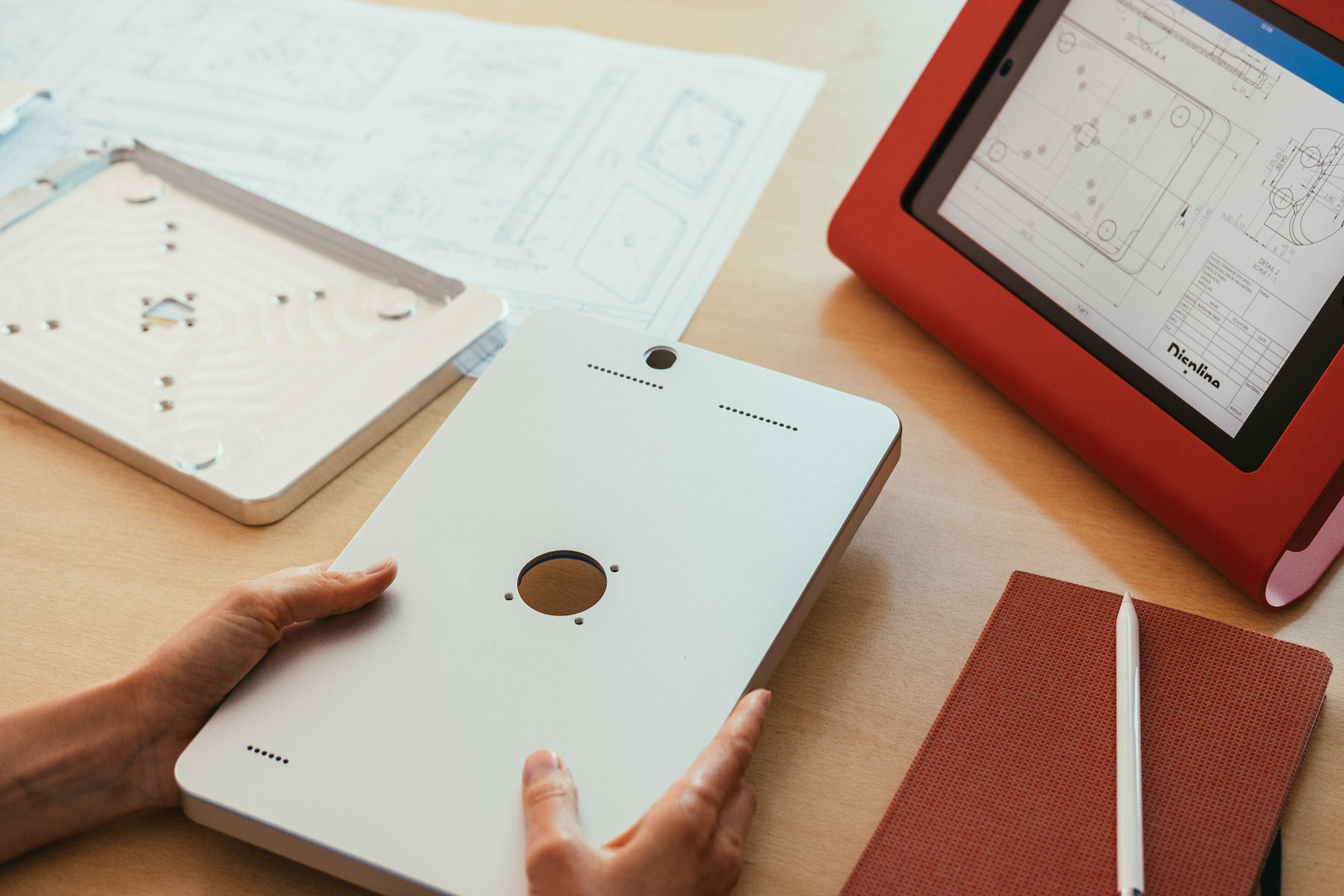 Displine was founded in Germany in 2017. Team Displine is Piotr, Bartek, Ania, Alina and Karolina. We are a family and friendship based company. Our paths have crossed in business and personal life. Discovering that we have similar sensibilities and aesthetic preferences convinced us that we want to work together. So we founded Displine, a company that stands for premium aluminum tablet stands and tablet wall mounts.
Our products combine high-quality CNC-milled aluminium, modern design and friendly functionality. In order to meet the needs of our customers, we continuously improve the functionality of our products, their conception and form. Capturing digitization drives us to constantly develop new solutions for tablets.
Displine's commercial unit is based in Wiesbaden, Germany, while production takes place in Jedlińsk, Poland. This combination allows us to achieve premium quality, excellent design and production efficiency, and a global commercial reach from the heart of Europe - Germany.
applications and installations
Our products are part of a dynamic and demanding environment and we offer a long-term guarantee to serve the tablet market. Displine's robust and elegant products have proven themselves in numerous applications. Small wineries, cozy restaurants and cafes rely on our stands as a point-of-sale (POS) system. Our table and floor stands serve as feedback, check-in and entertainment terminals. Displine wall mounts are used throughout Europe as hardware for smart home solutions. In addition, numerous hotels, restaurants and museums rely on our wall brackets as an indispensable element of building automation. In local small businesses, such as fitness studios, our products enable mobile and secure music streaming via tablets, and in exclusive furniture studios in Frankfurt, customers can enjoy virtual showrooms on our display devices. We look forward to more and more new applications
Mission
Our mission is to help our customers make the most of their mobile computing devices in their business environment.