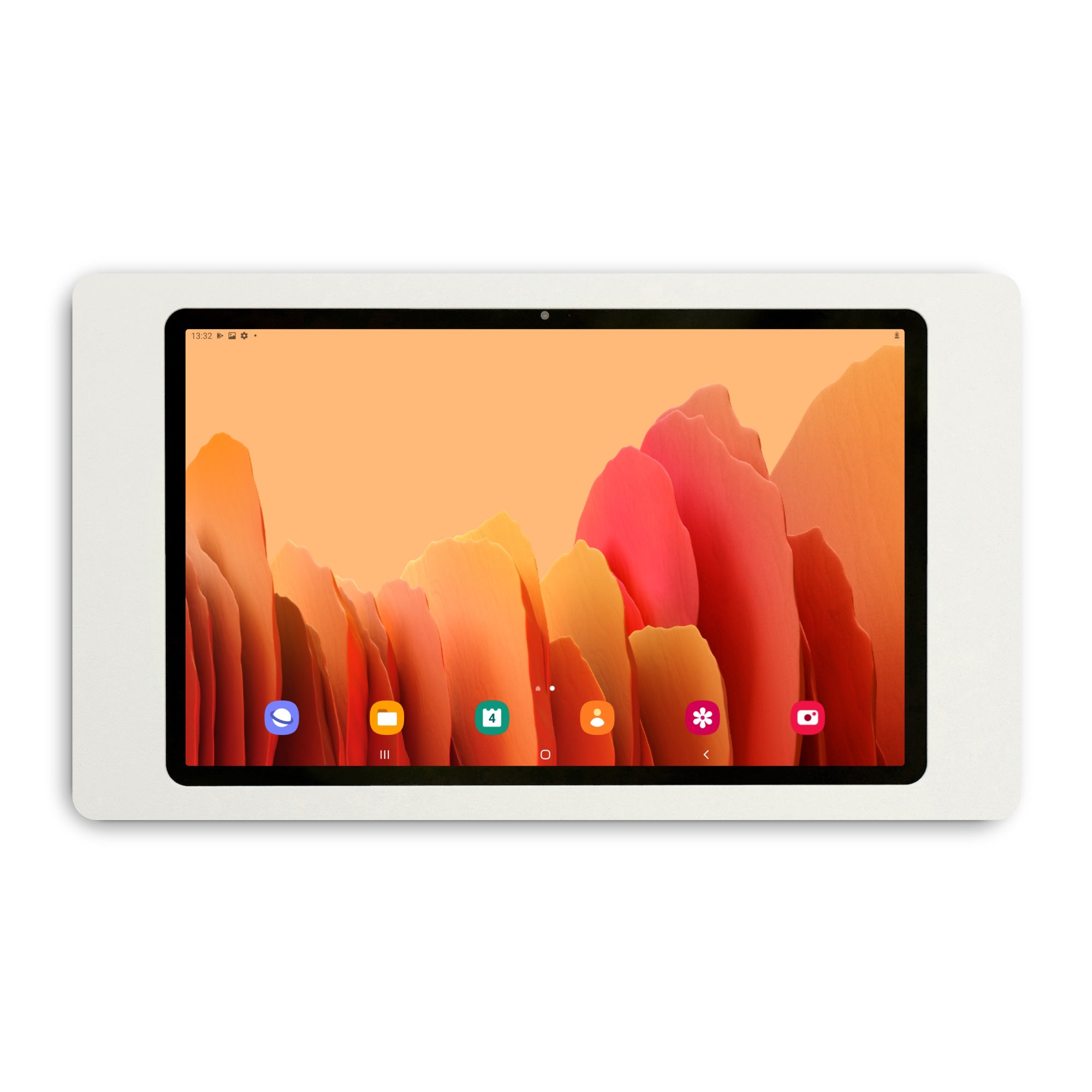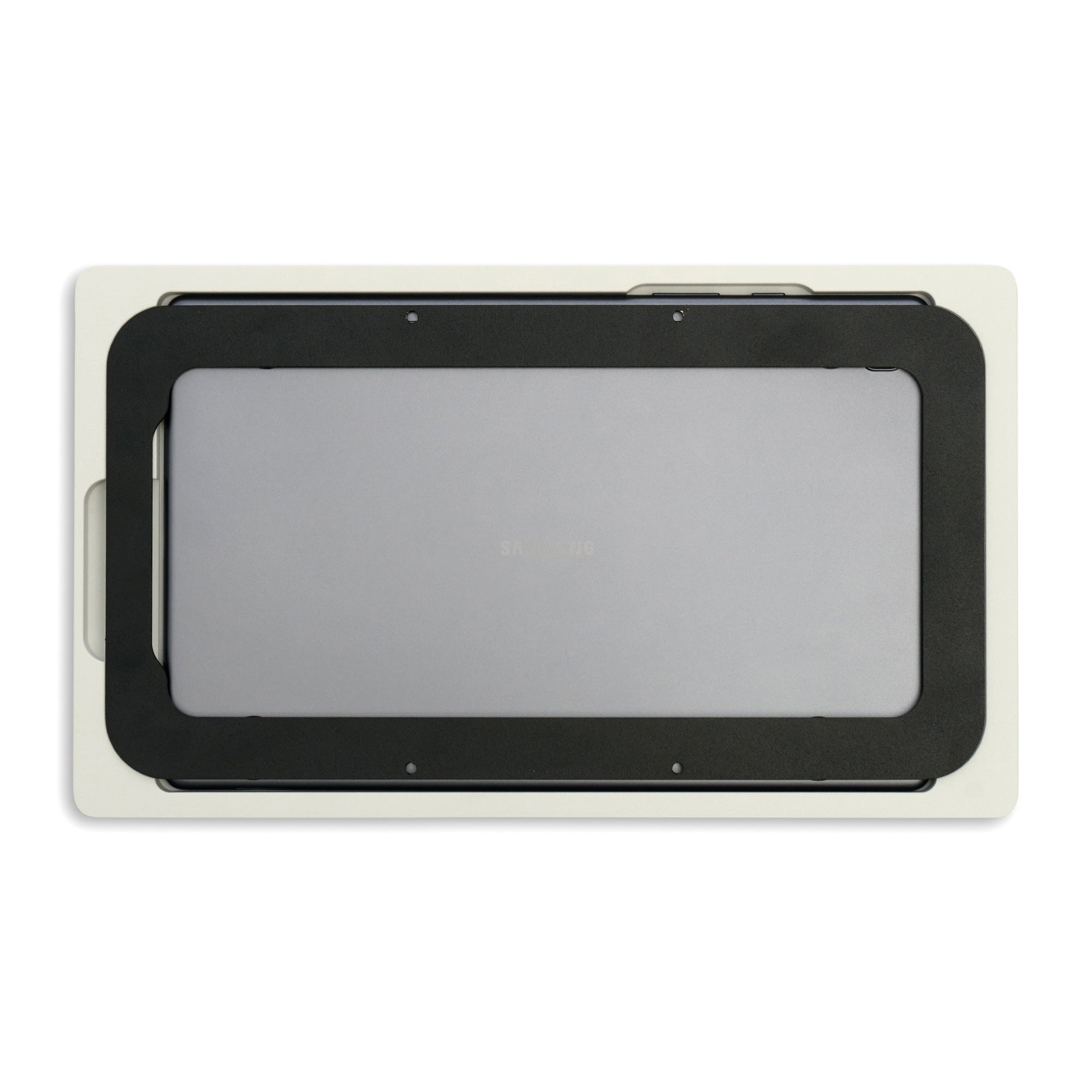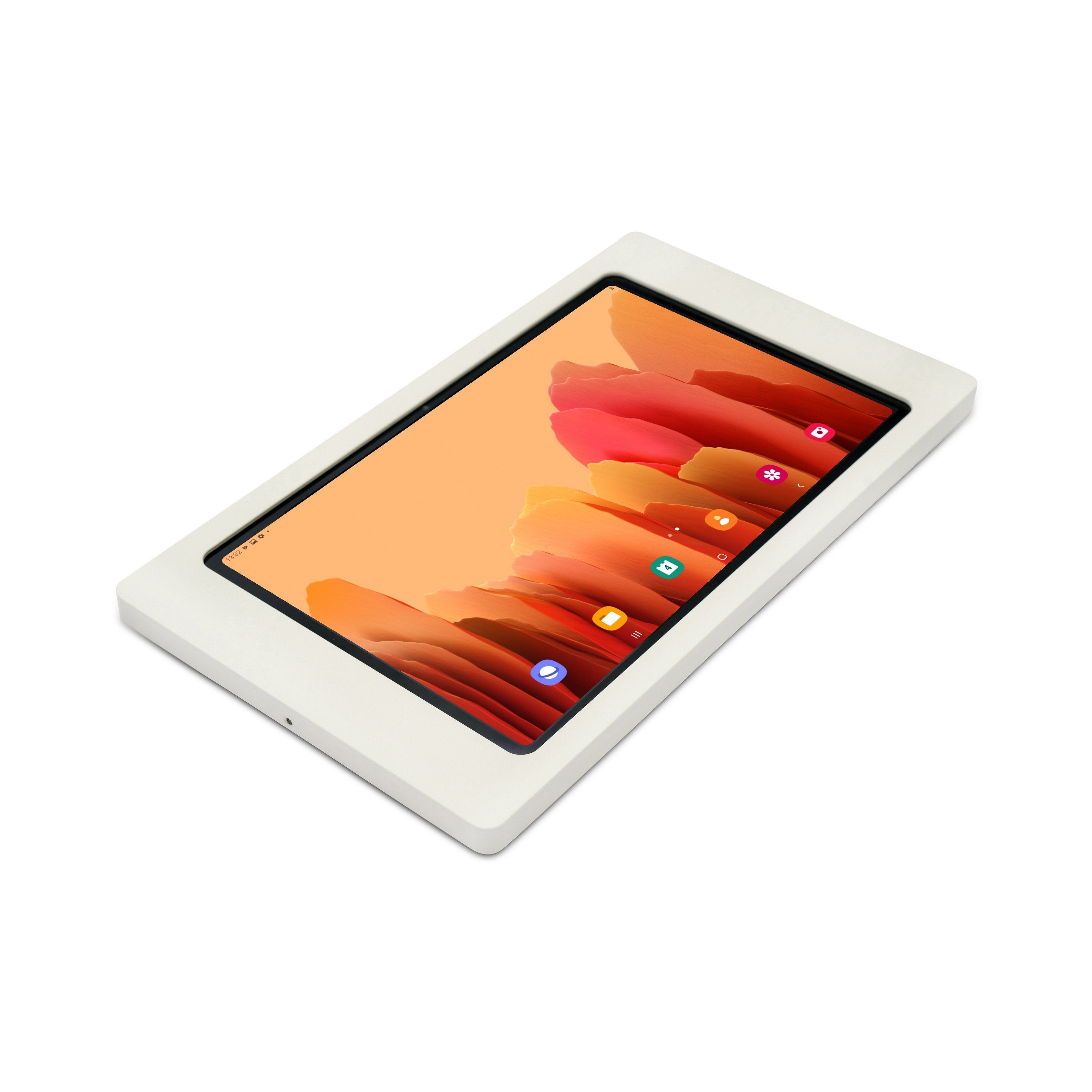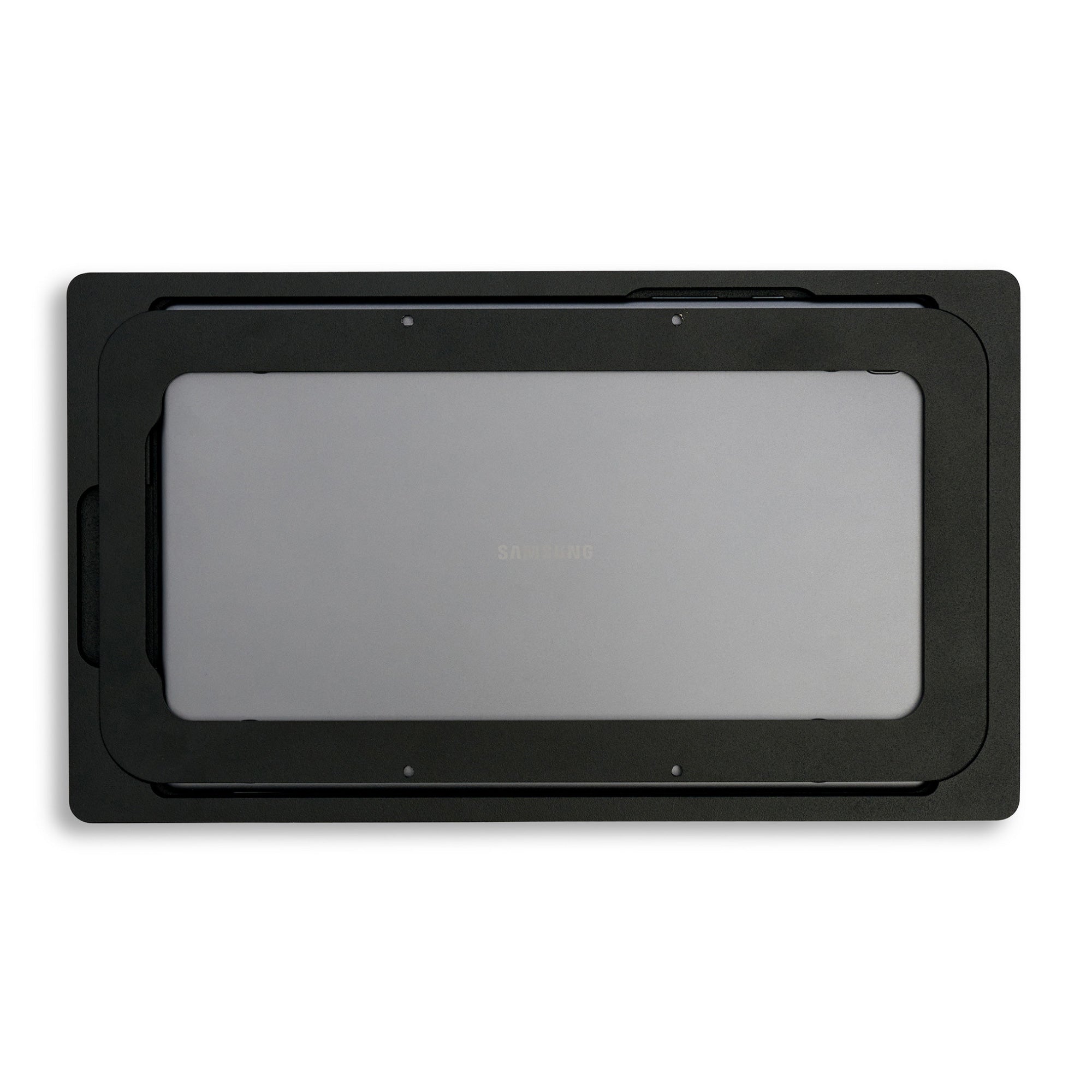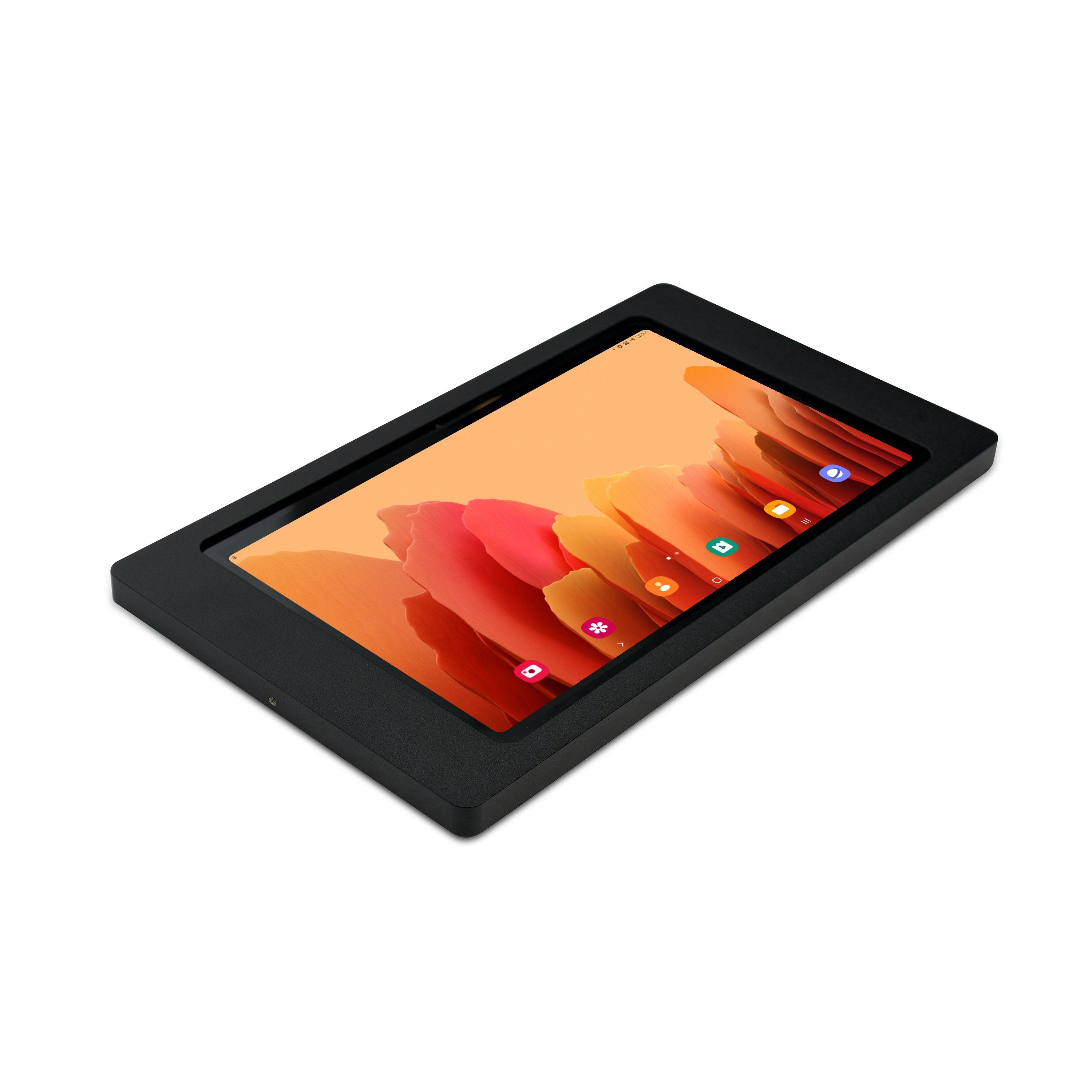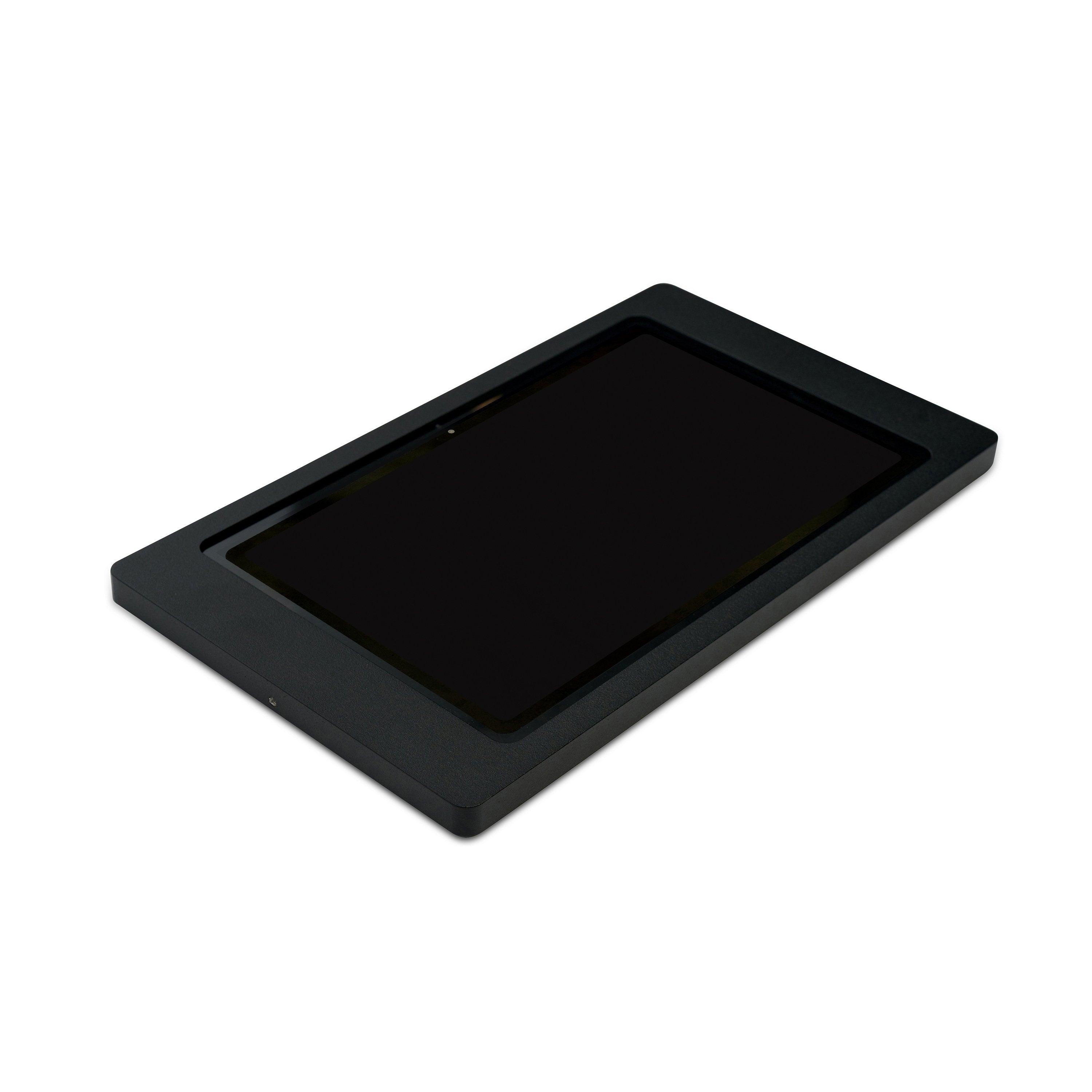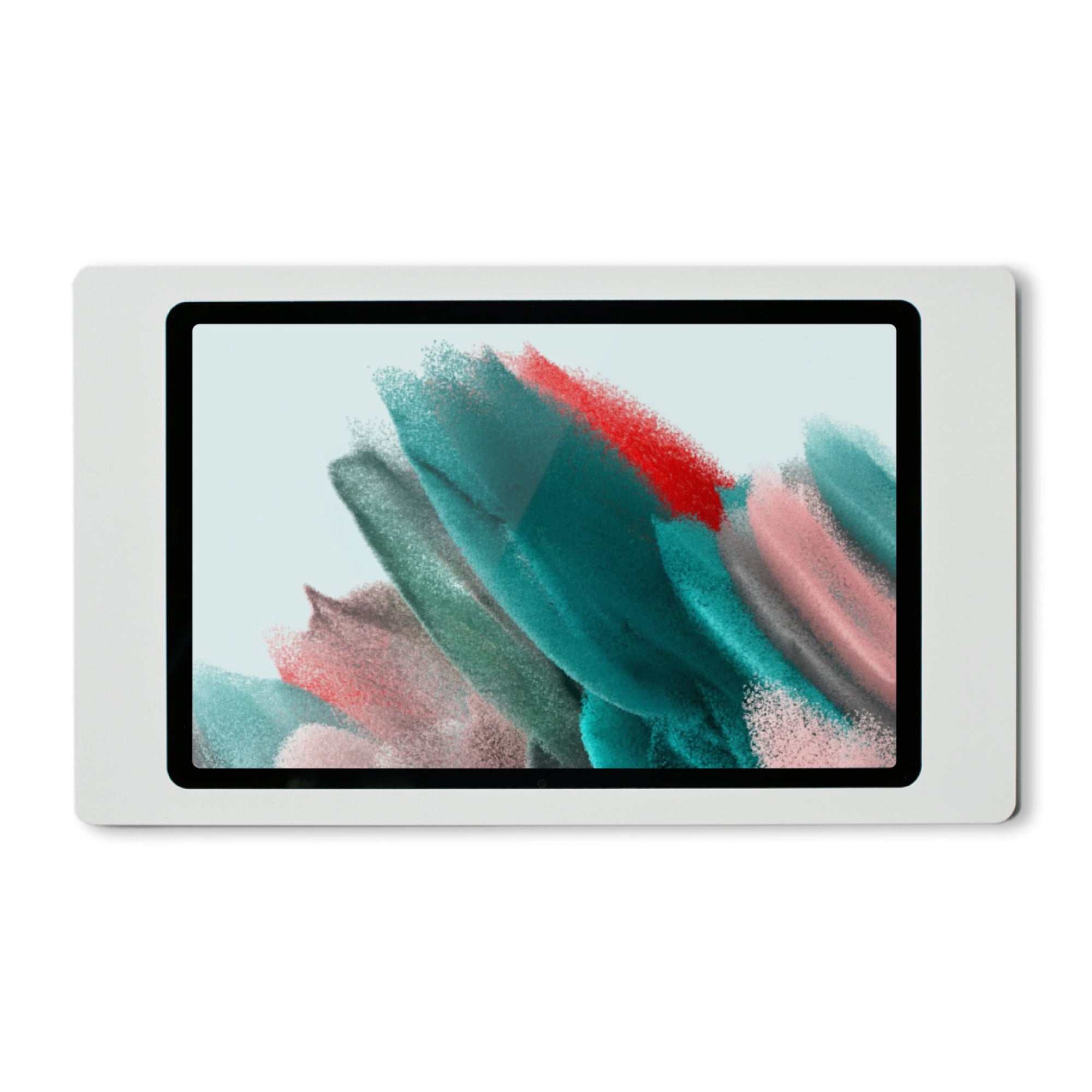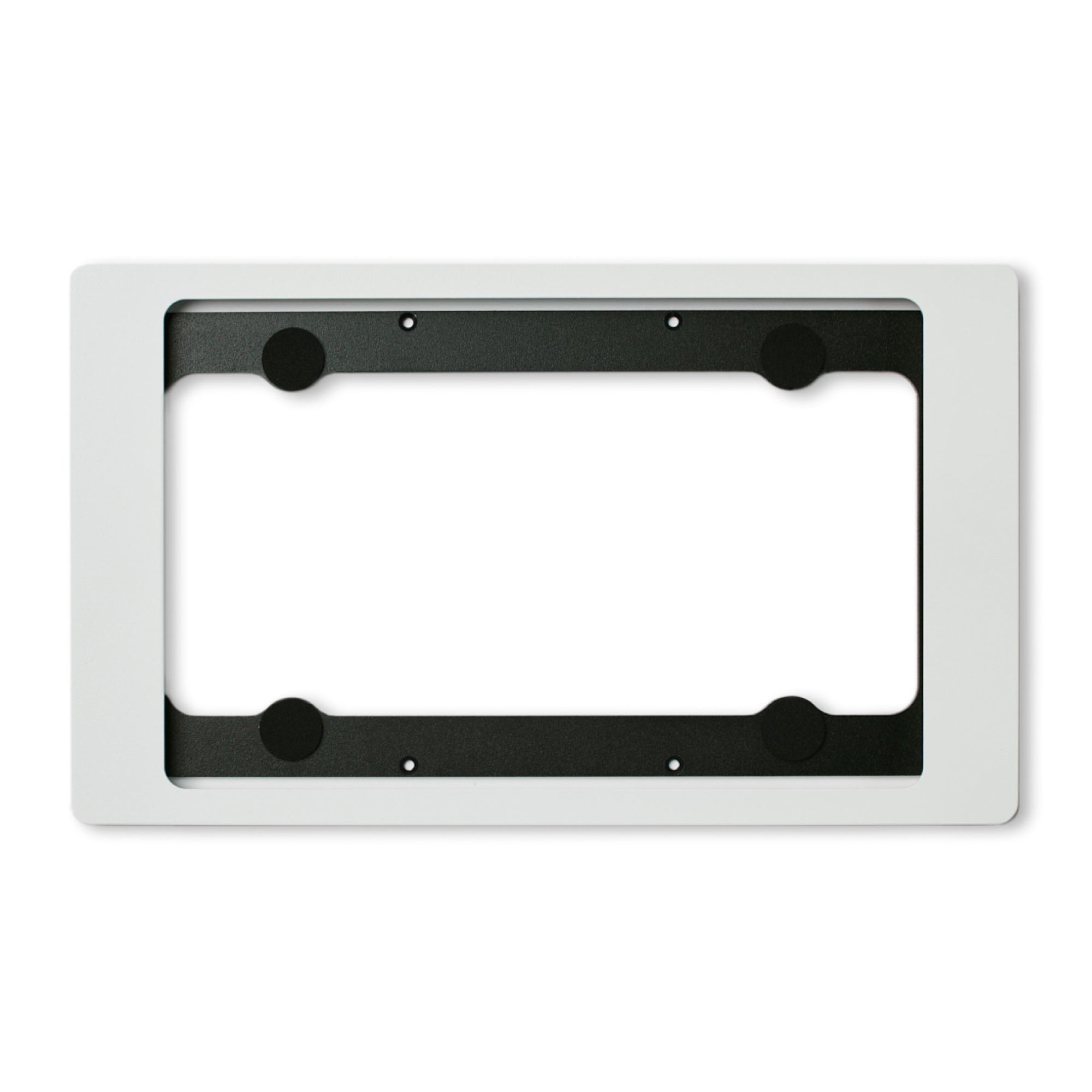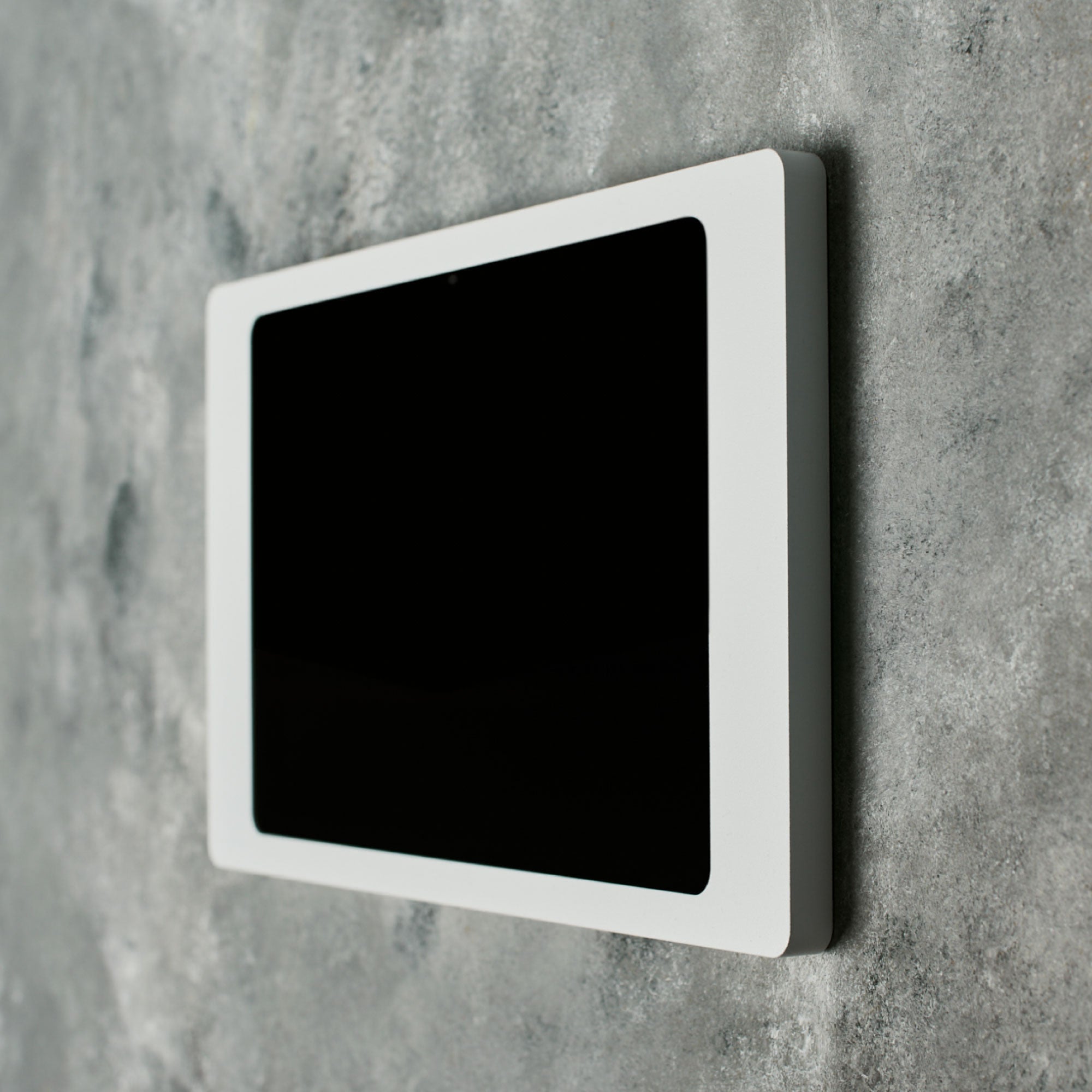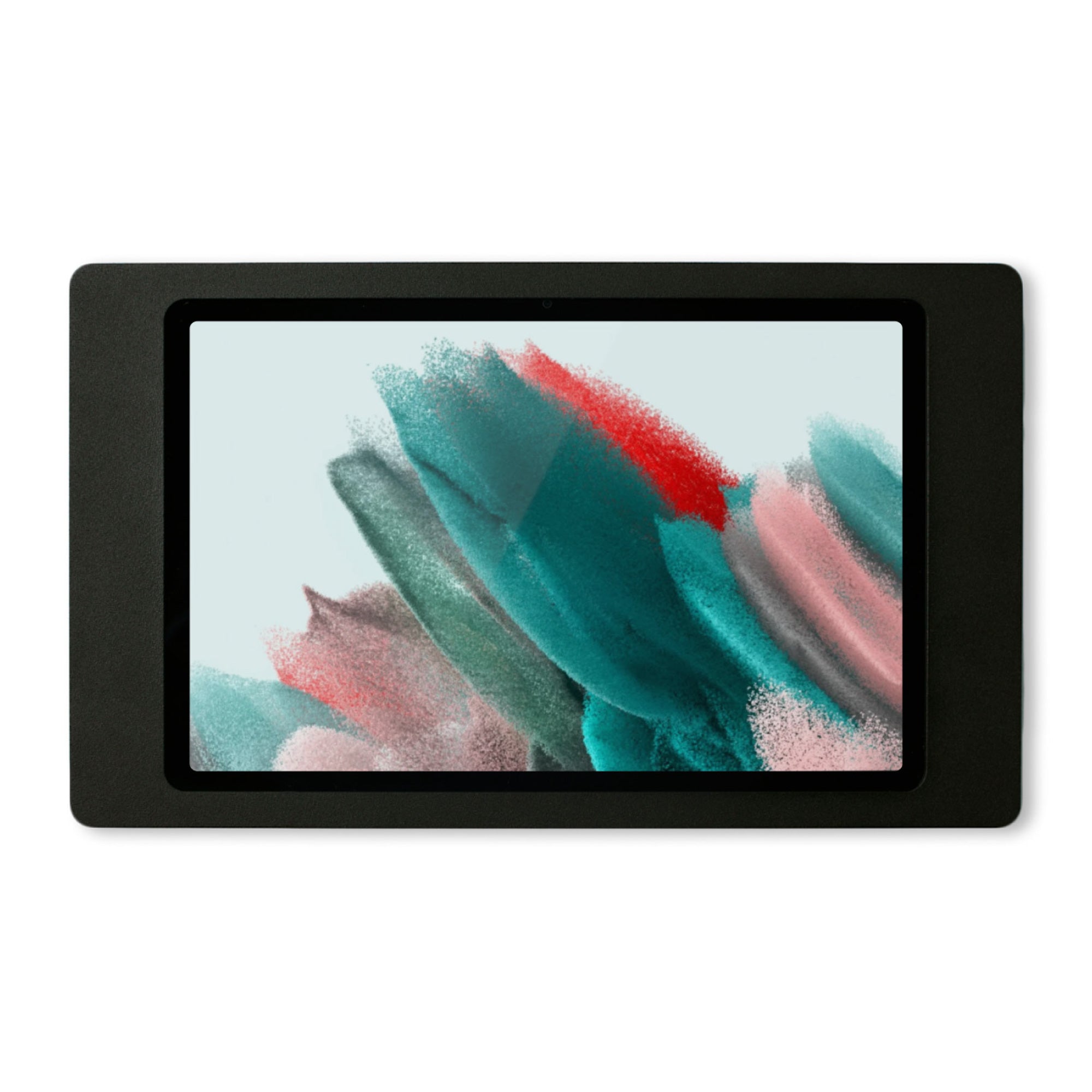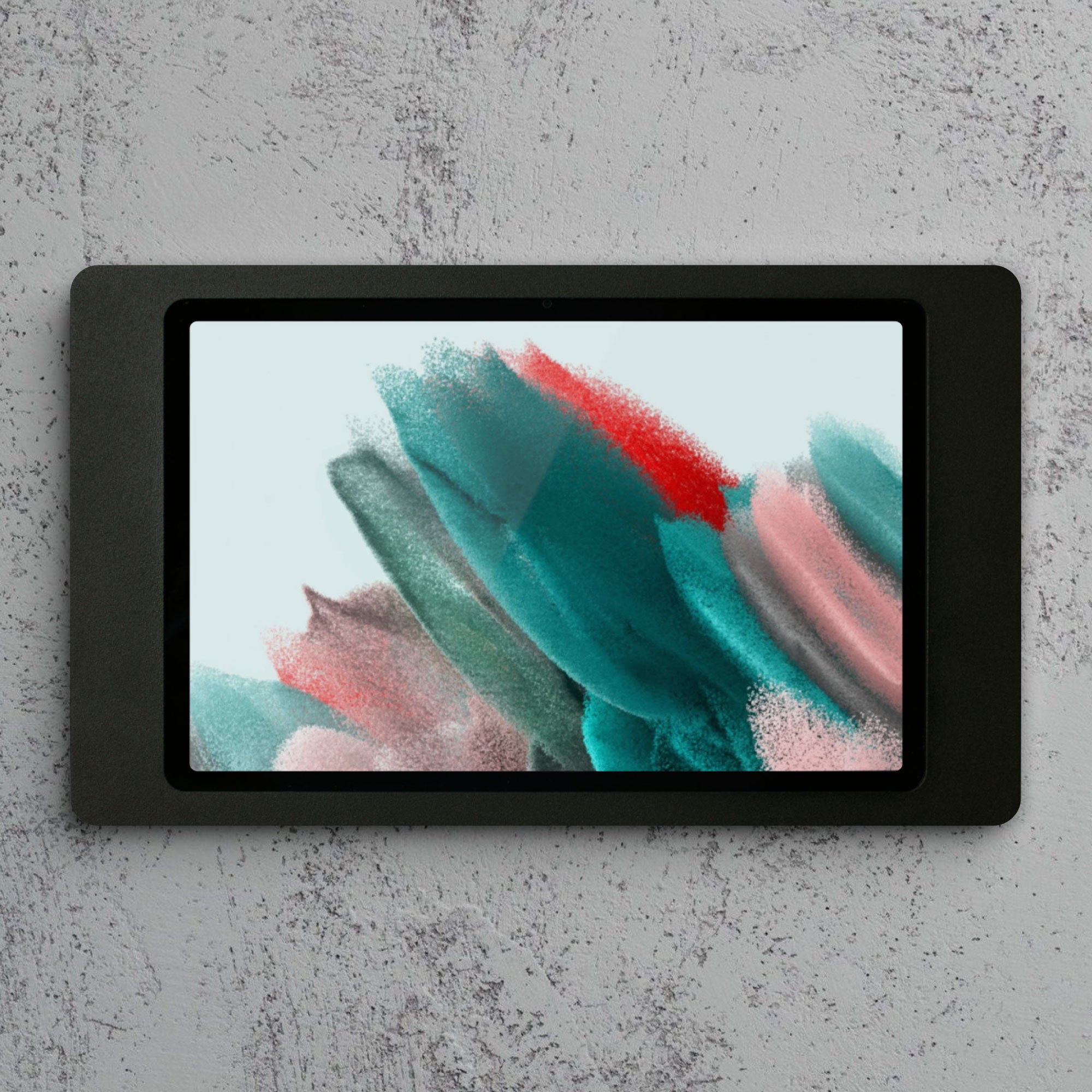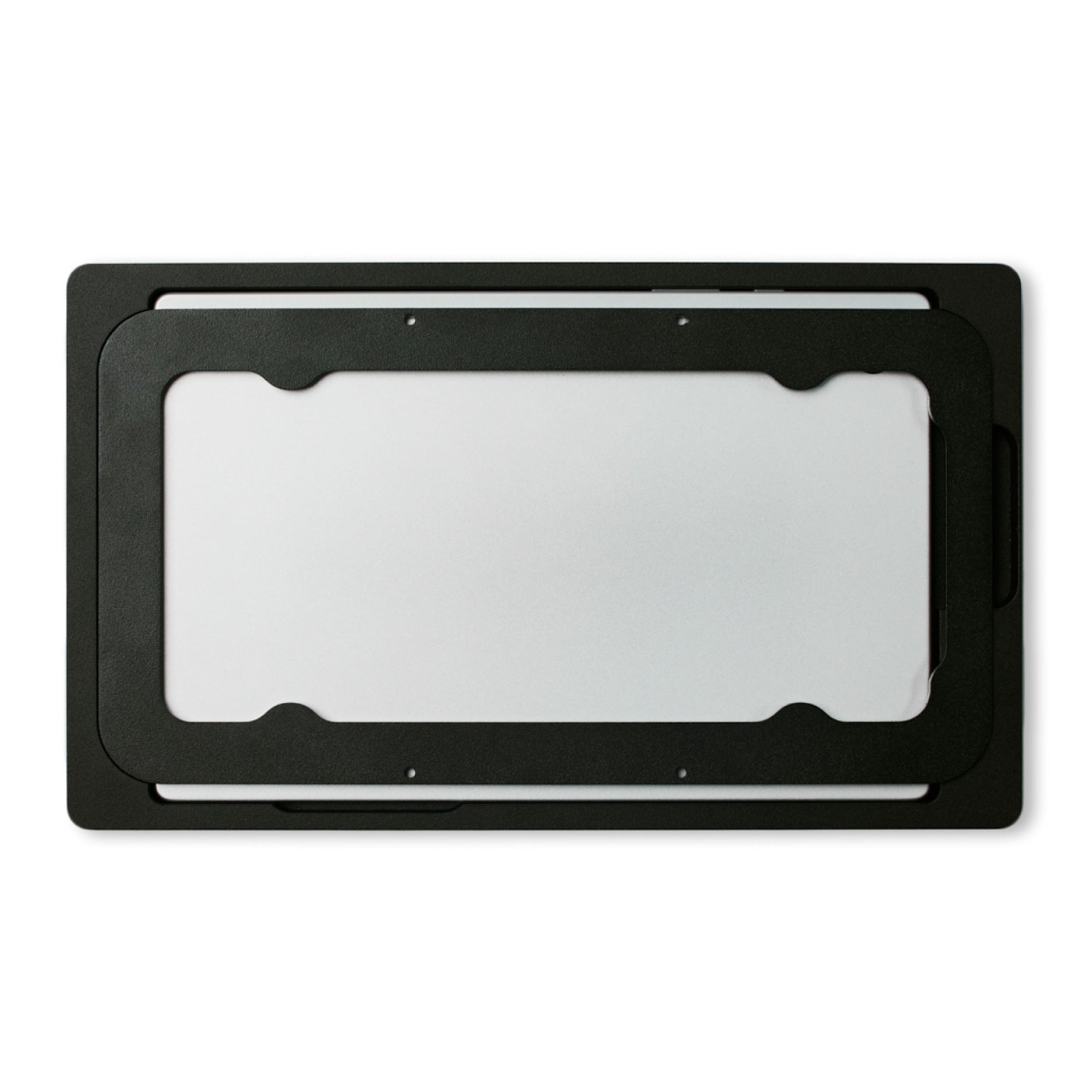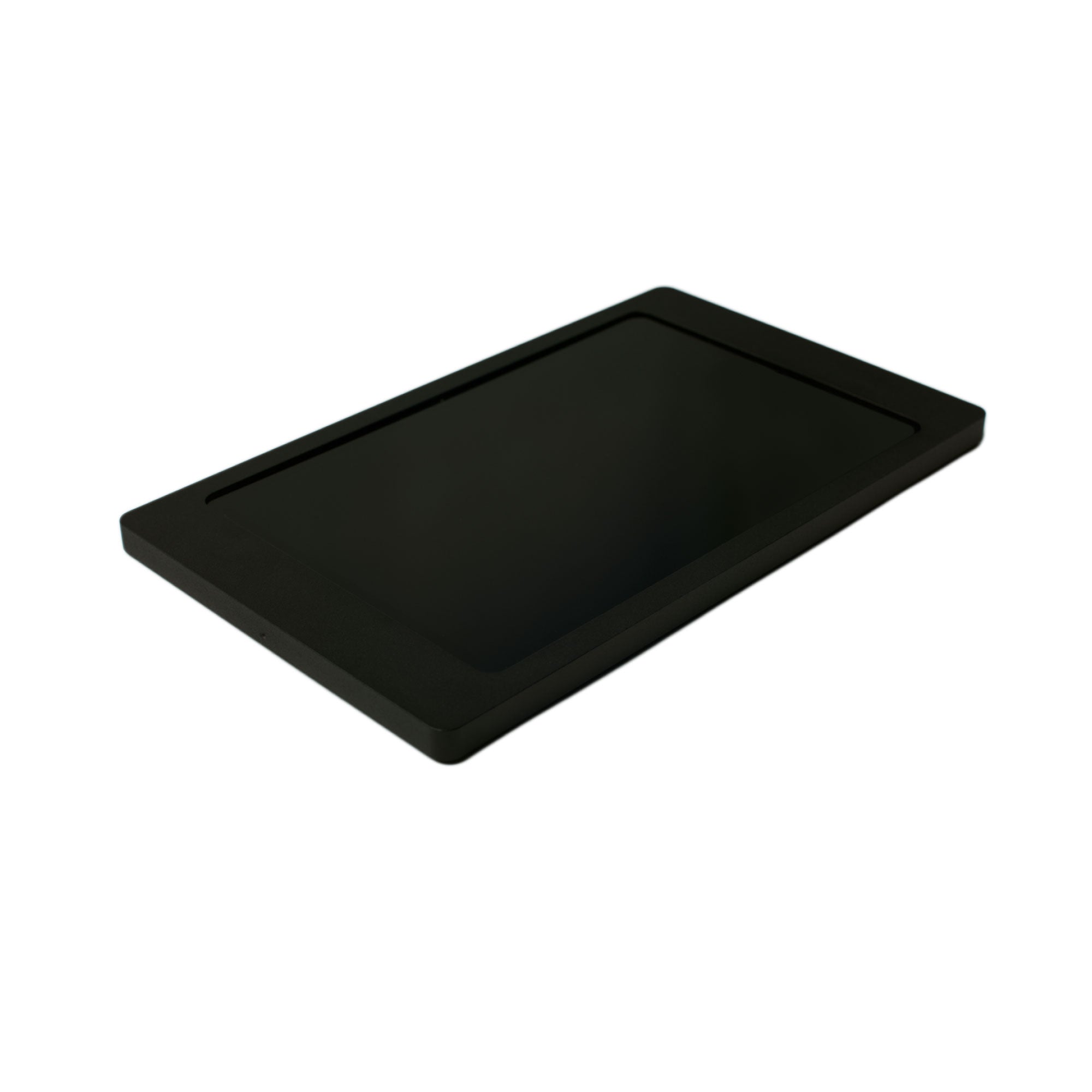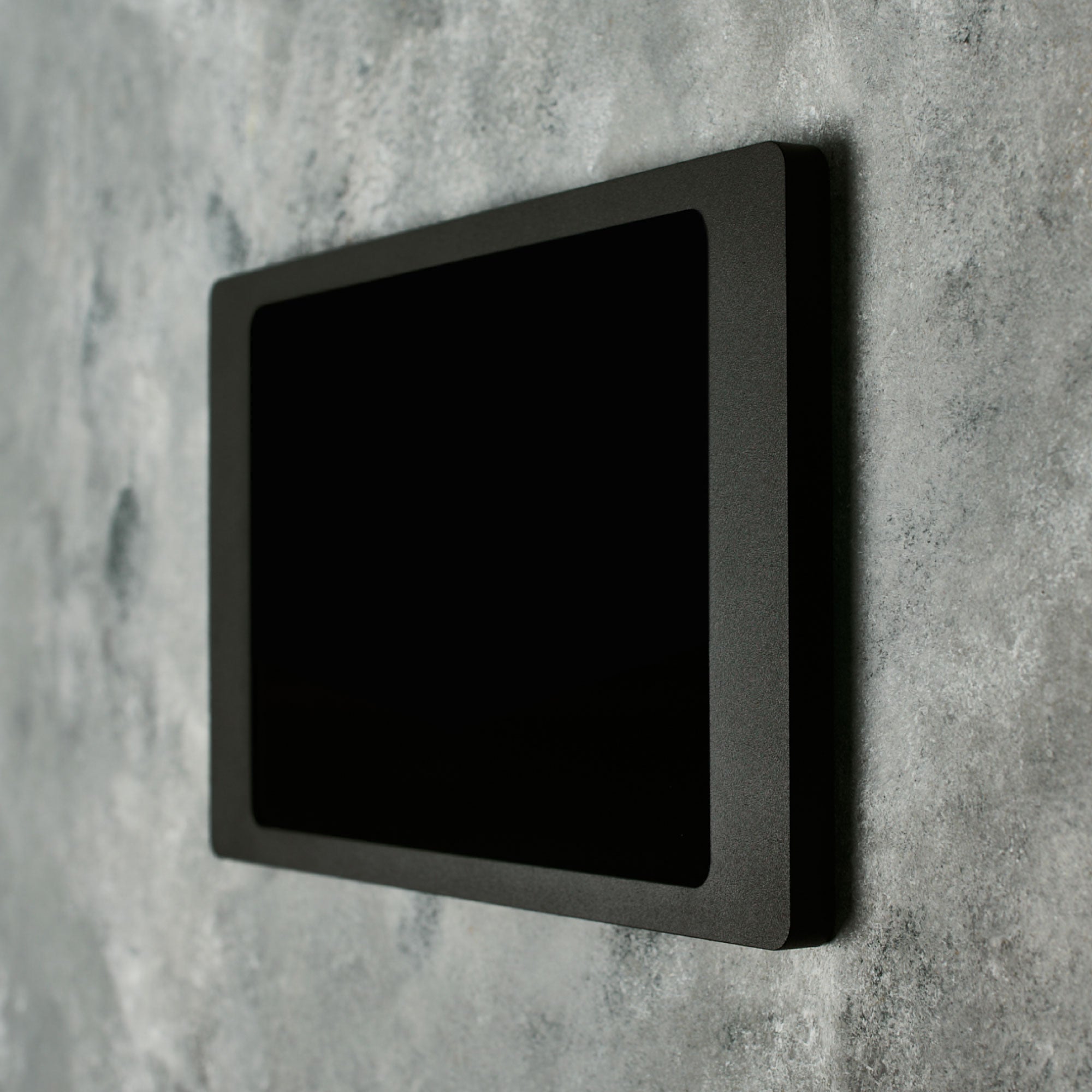 Companion Wall for Samsung Tab
---
scope of delivery
Instructions
frame (consisting of 2 elements)
Set of silicone spacer pads as a replacement
Screws and dowels
Allen screw (anti-theft protection)
Allen key for securing
Companion Wall is a simple and pretty tablet wall mount for Samsung Galaxy Tab A. It is made of high-grade CNC machined aluminium, with powder coated finishing. Its modern design makes it look light but feel robust. That is why, Samsung Galaxy Tab A wall mount is perfect for smart home, meeting room scheduling or room control systems. Simply, Companion Wall brings charm to every interior.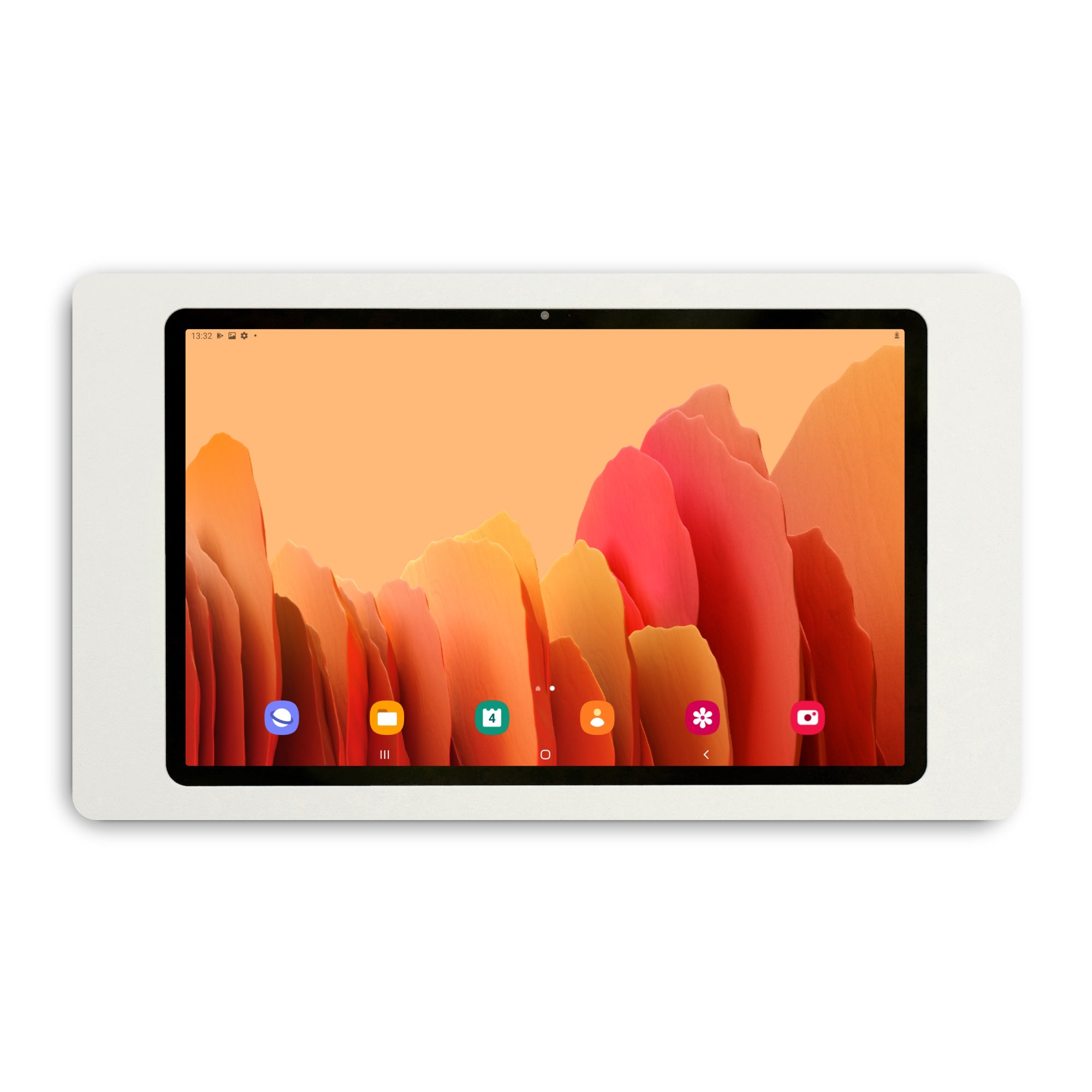 Available for Samsung Tab A7 and A8
The perfect start
The Companion Wall is available for the following tablet models
Samsung Galaxy Tab A7
Samsung Galaxy Tab A8
No matter whether black or white, the Samsung wall mount is simply beautiful.
Companion Wall - designed with a lot of love, processed with artistic perfection. Together with the Samsung Tab, a harmonious unit is created.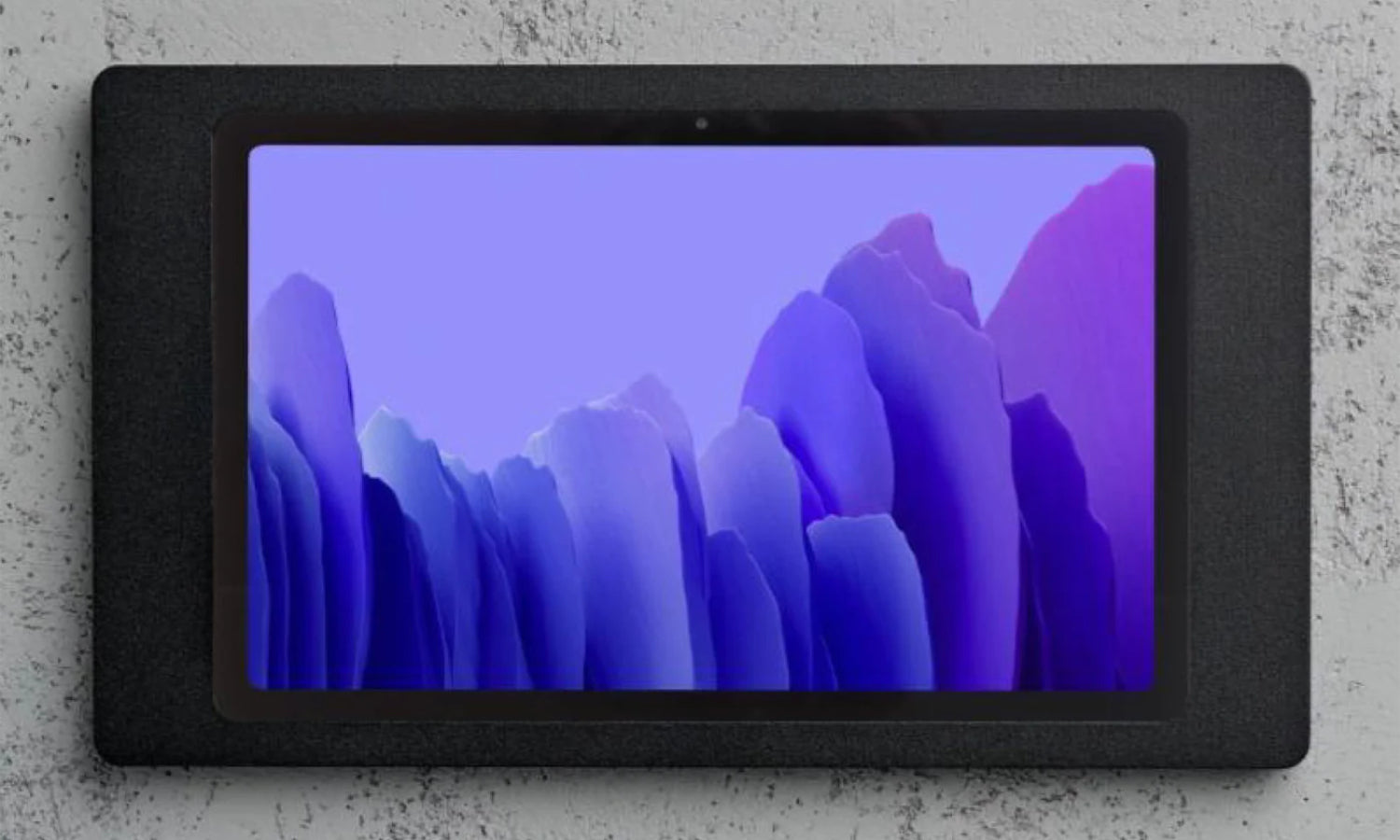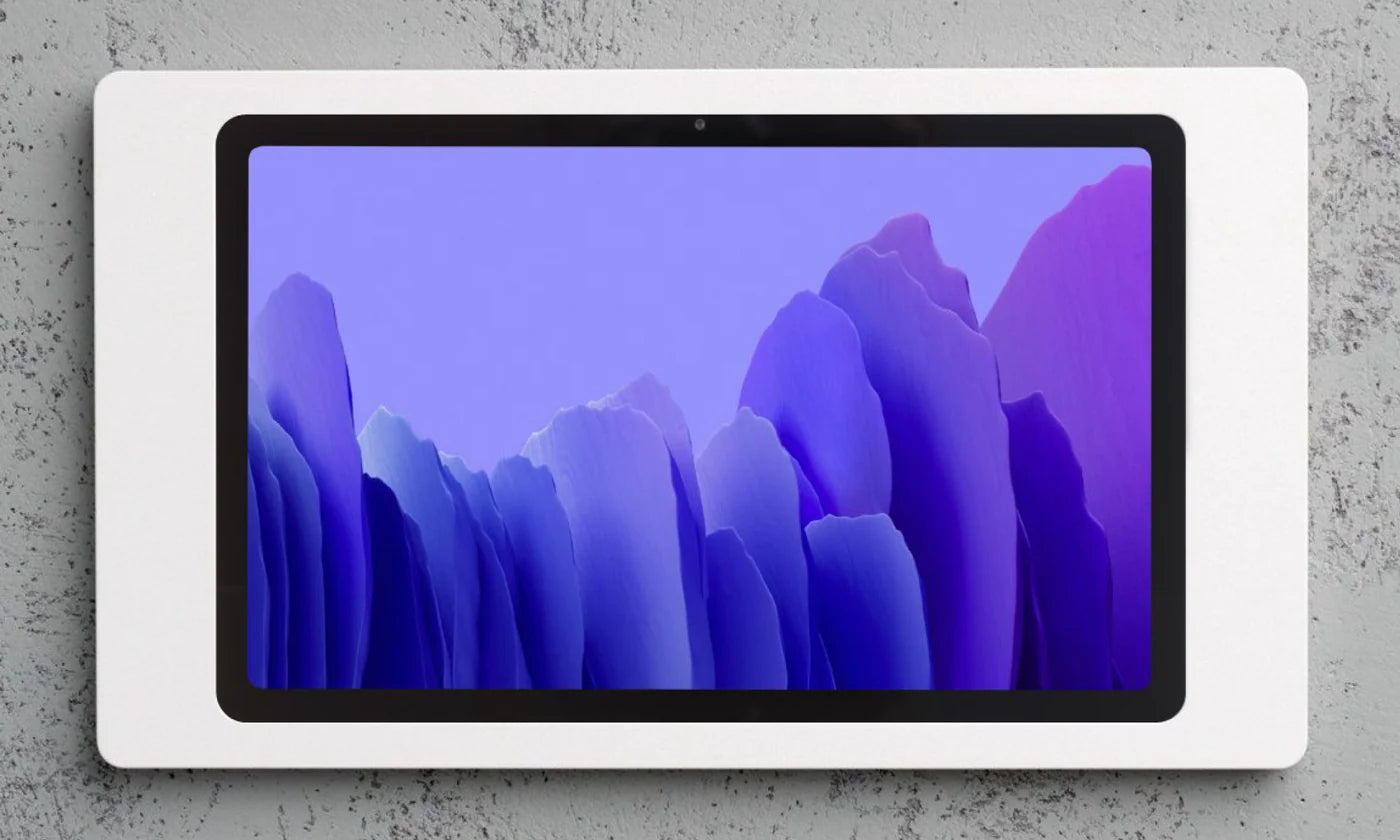 Deepening of the product attributes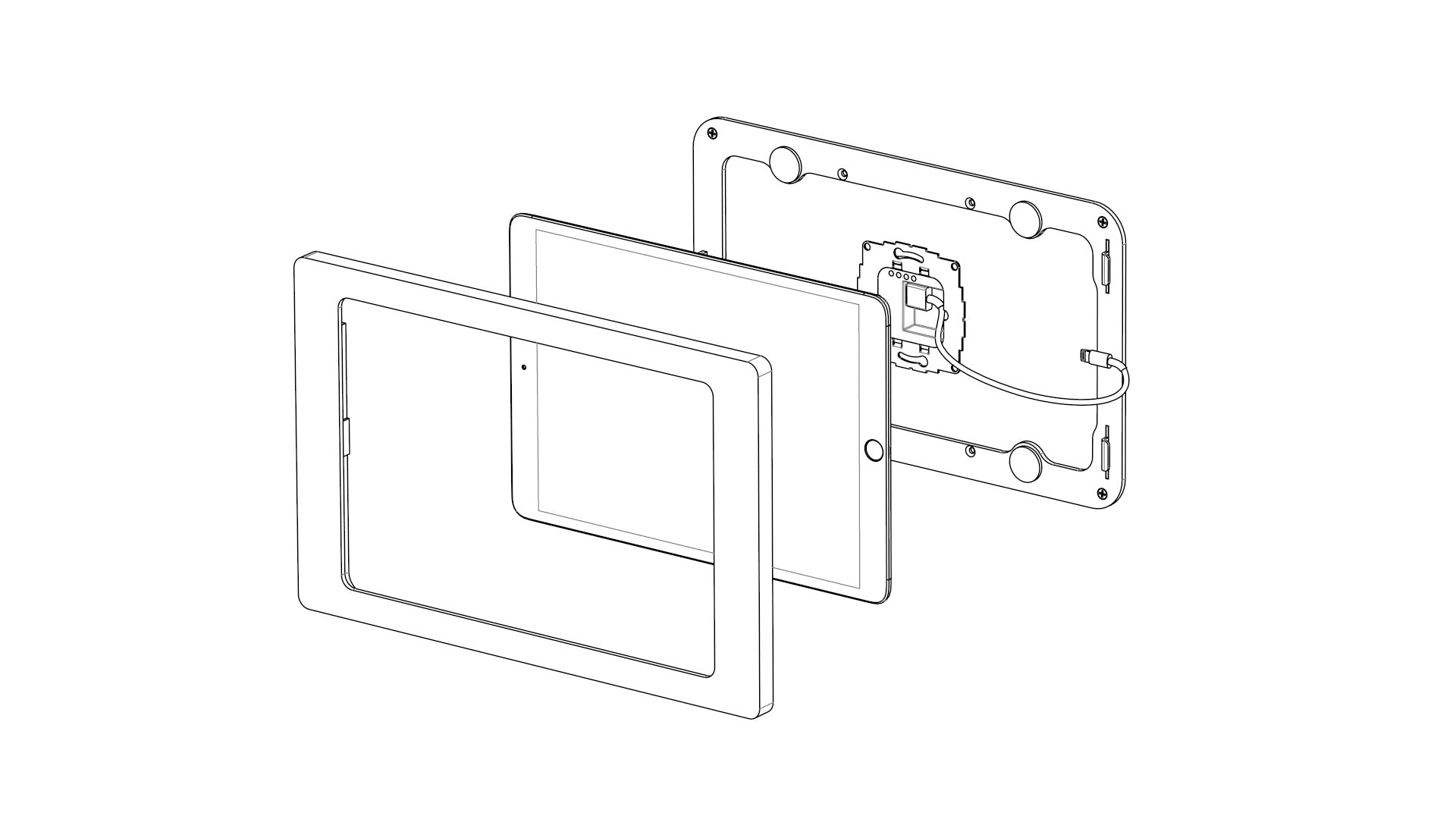 Permanent charging meets attractive optics
Expand Companion Wall into a tablet wall mount with charging function. Thanks to the optional flush-mounted socket , the tablet is always charged and ready for use; the charging cable is discreetly hidden.
Landscape or portrait? Or both?
The Companion Wall wall mount can be installed in different positions depending on your needs: horizontal or vertical. The Samsung wall mount can also be supplemented with the optional Rotation Unit , which allows the Samsung Tab to be rotated by 90° on the wall. This means you can rotate the Samsung Tab wall mount as you need it.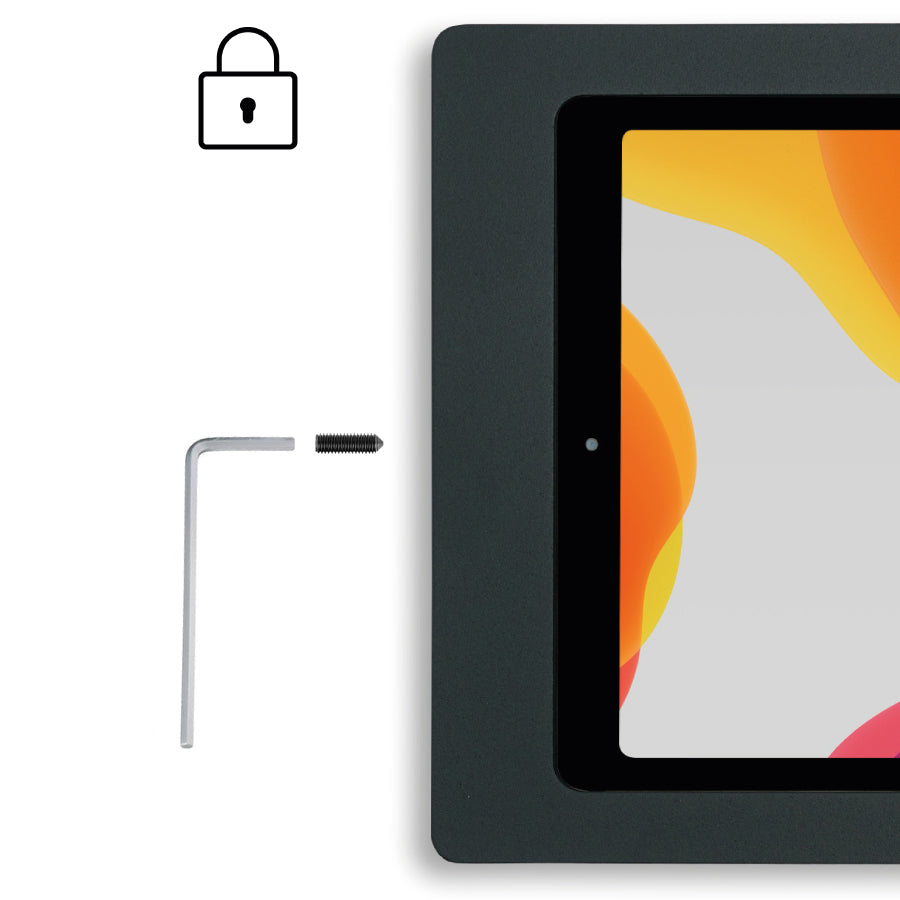 anti-theft device
The Companion Wall wall mount protects your Samsung Tab A7/A8 from damage and theft. Thanks to the magnetic closure, the holder can be easily attached to the wall. As additional protection, the tablet holder has a screw lock that locks the tablet against theft.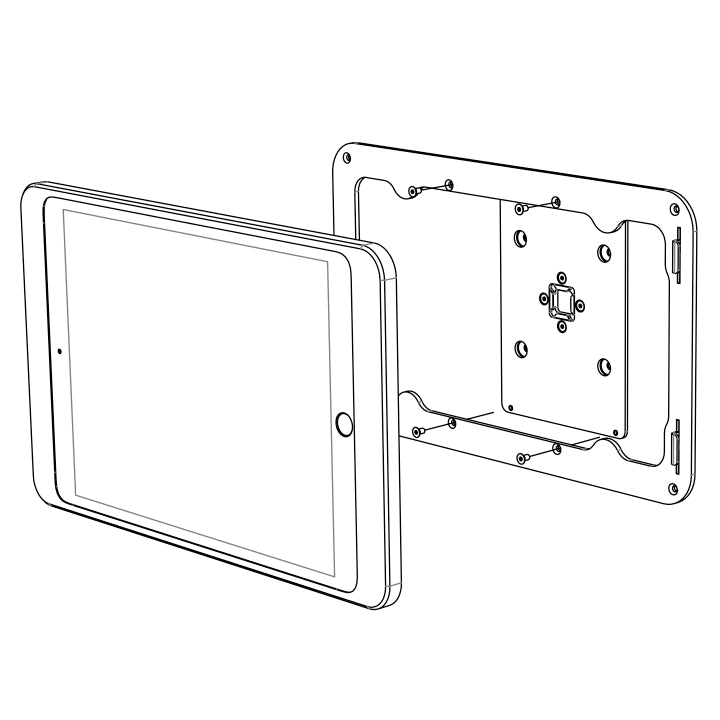 easy installation
The user-friendly Companion Wall Samsung wall mount is characterized, among other things, by its easy installation on the wall. Thanks to the included installation material, consisting of 4 screws and dowels, installing the tablet wall mount is done in no time. Thanks to the optional flush-mounted charging function, the cable and power supply disappear into the wall.