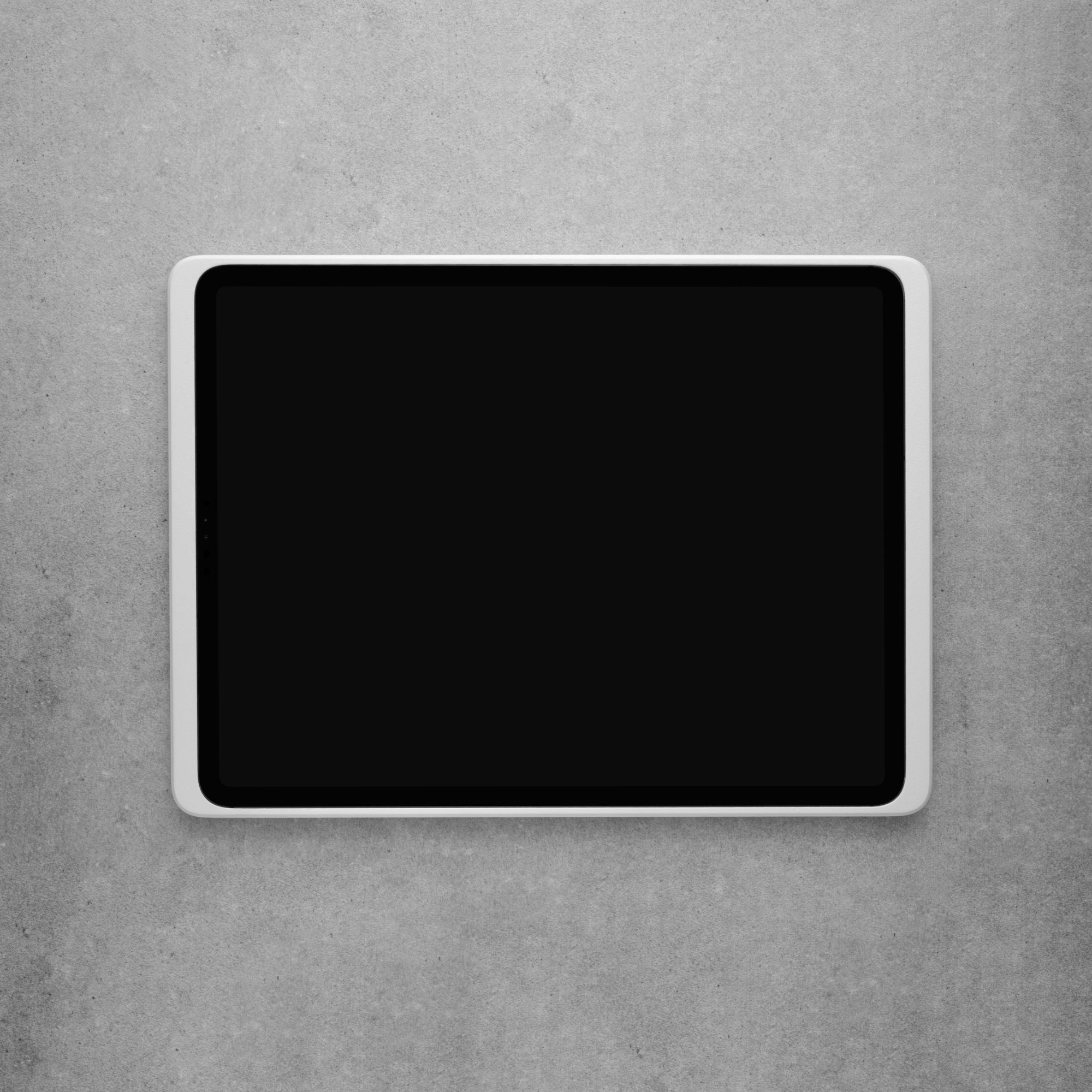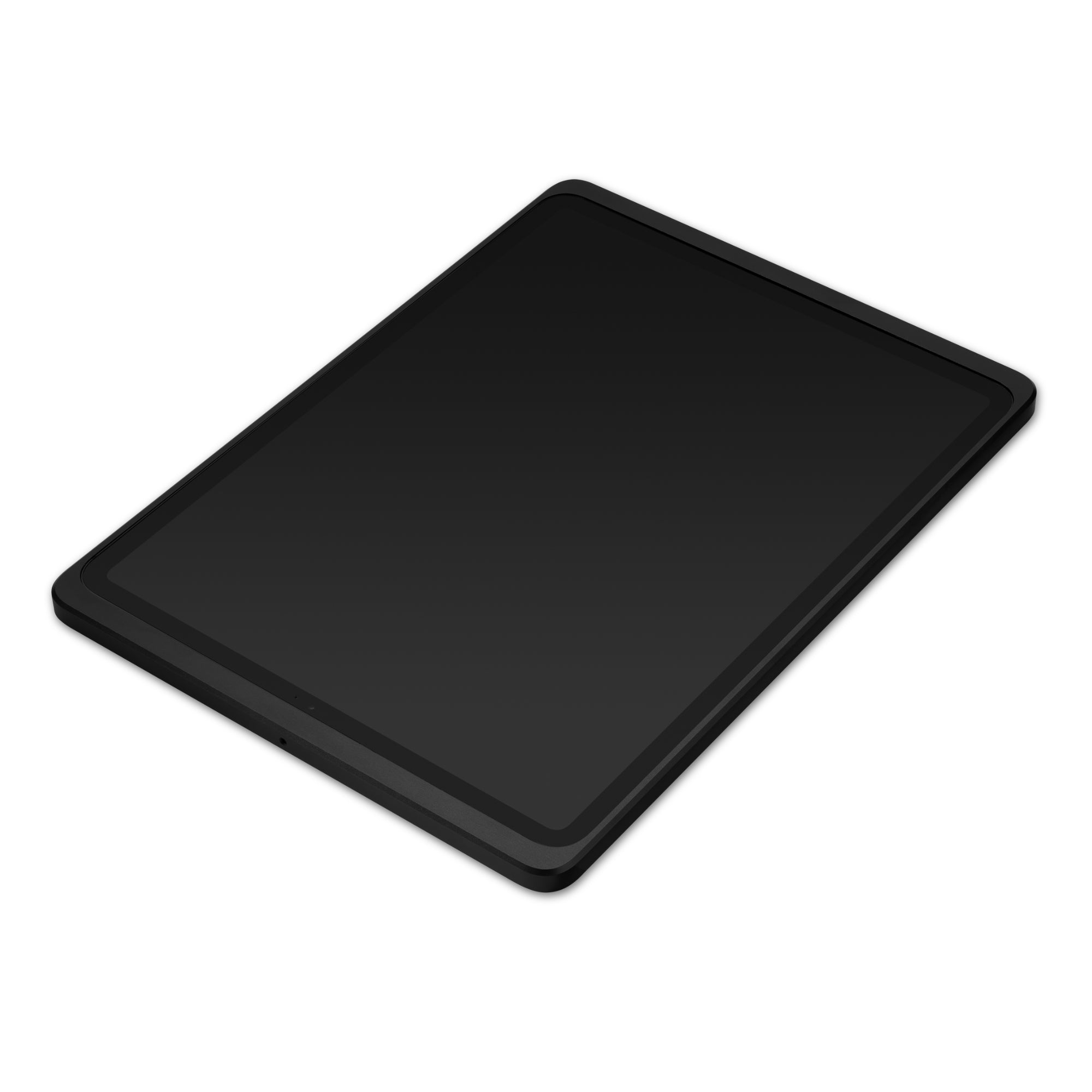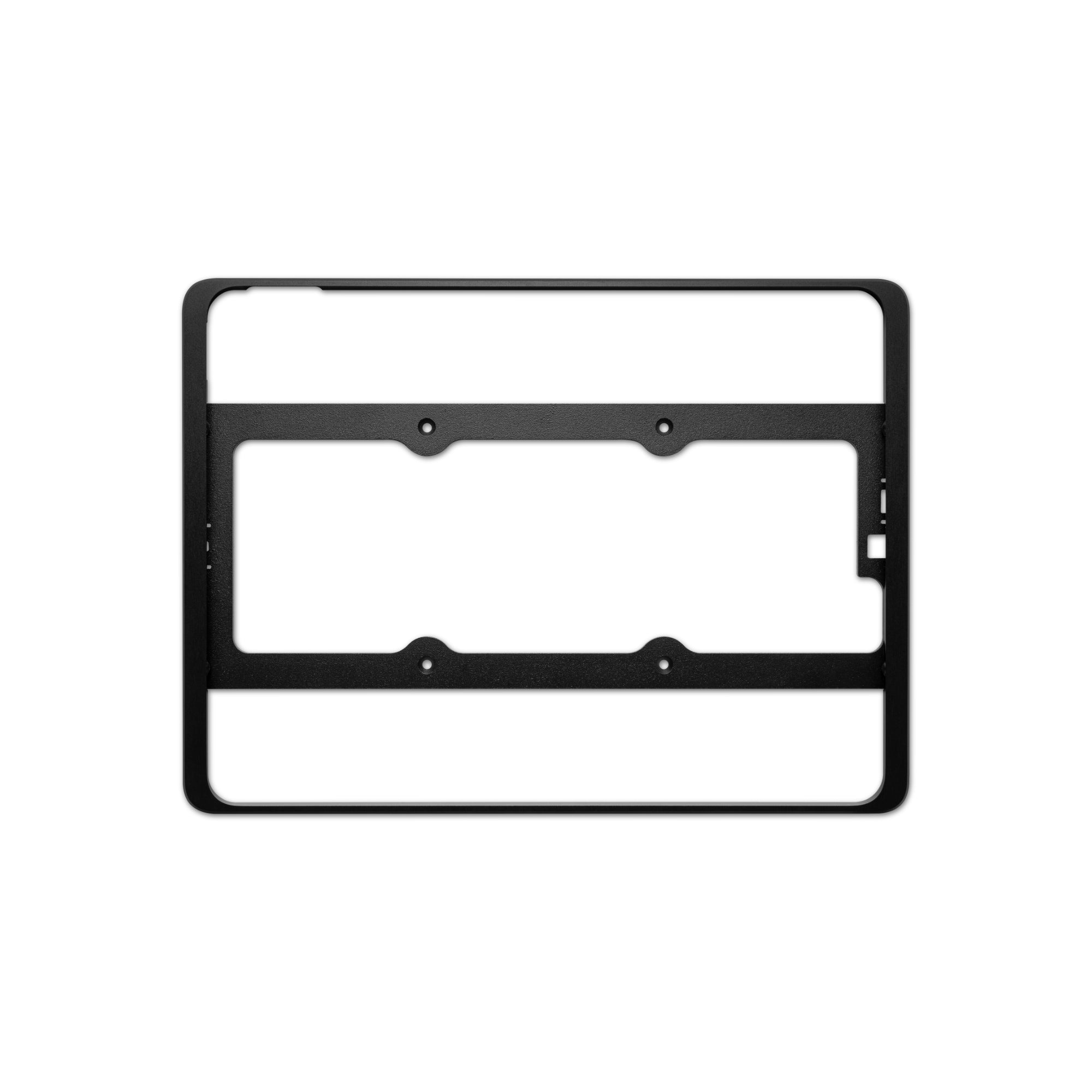 Dame Wall 2.0 for iPad Pro
---
scope of delivery
Instructions
Screws and dowels
Wall bracket including charging cable
Felt covers for the screws
Dame Wall 2.0. for iPad Air 10.9" / Pro 11" is an elegant and beautifully slim iPad wall mount. It is made of precisely machined aluminum with an anodized surface. Compared to its predecessor, it is optically an even lighter but still sturdy iPad mount, and is equipped with a complementary charging cable. Thanks to the fine and delicate design of Dame Wall 2.0., this wall mount for iPad Air 10.9" / Pro 11" emanates modernity and style. It offers many potential uses in home and commercial environments.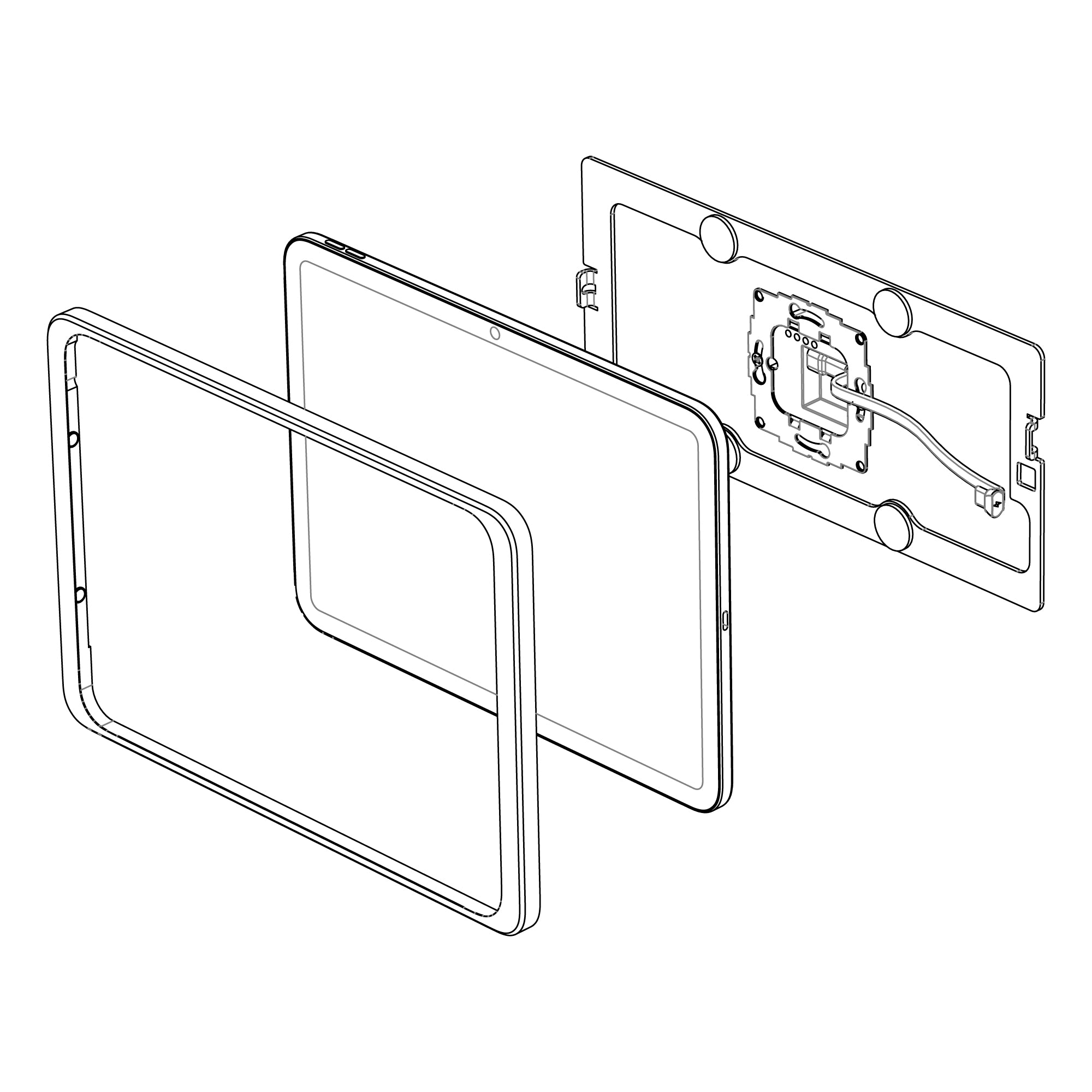 Beautiful, discreet and practical thanks to the charging function
The brand new Dame Wall 2.0 can also be easily expanded with a charging function. Our Displine 20W flush-mounted power supply is ideal for this purpose. This ensures the power supply is secured and the tablet is always ready for use. The cable is hidden behind the holder.
Accessoires
Use in landscape or portrait format? You can do both!
The Dame Wall 2.0 tablet wall mount can be installed in different positions as needed: horizontally or vertically. With the optional Rotation Unit you can also rotate the bracket on the wall by 90°, just as you need it.
Rotation Unit
anti-theft device
The Dame Wall 2.0 iPad wall mount not only protects the tablet from damage but also from accidental removal. The device is provided with a simple magnetic closure that allows for quick attachment and removal from the wall. In addition, the iPad wall mount can be locked with a screw cap to prevent theft.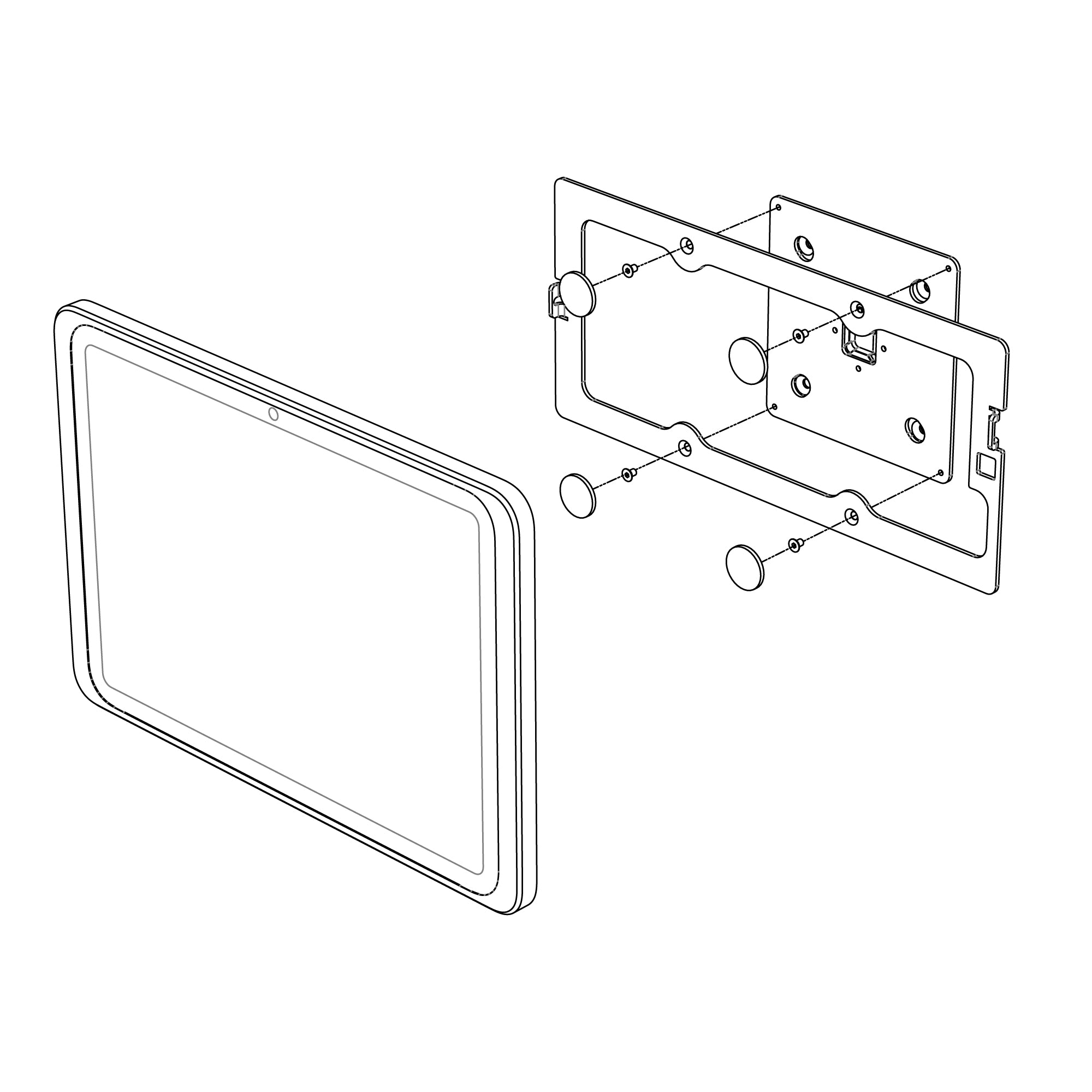 easy installation
A big advantage of the elegant Dame Wall 2.0 iPad wall mount is the easy assembly. The frame of the bracket is simply screwed to the wall with the enclosed installation material. You also have the option of installing the optional flush-mounted socket, where all cables and the power supply disappear into the wall.