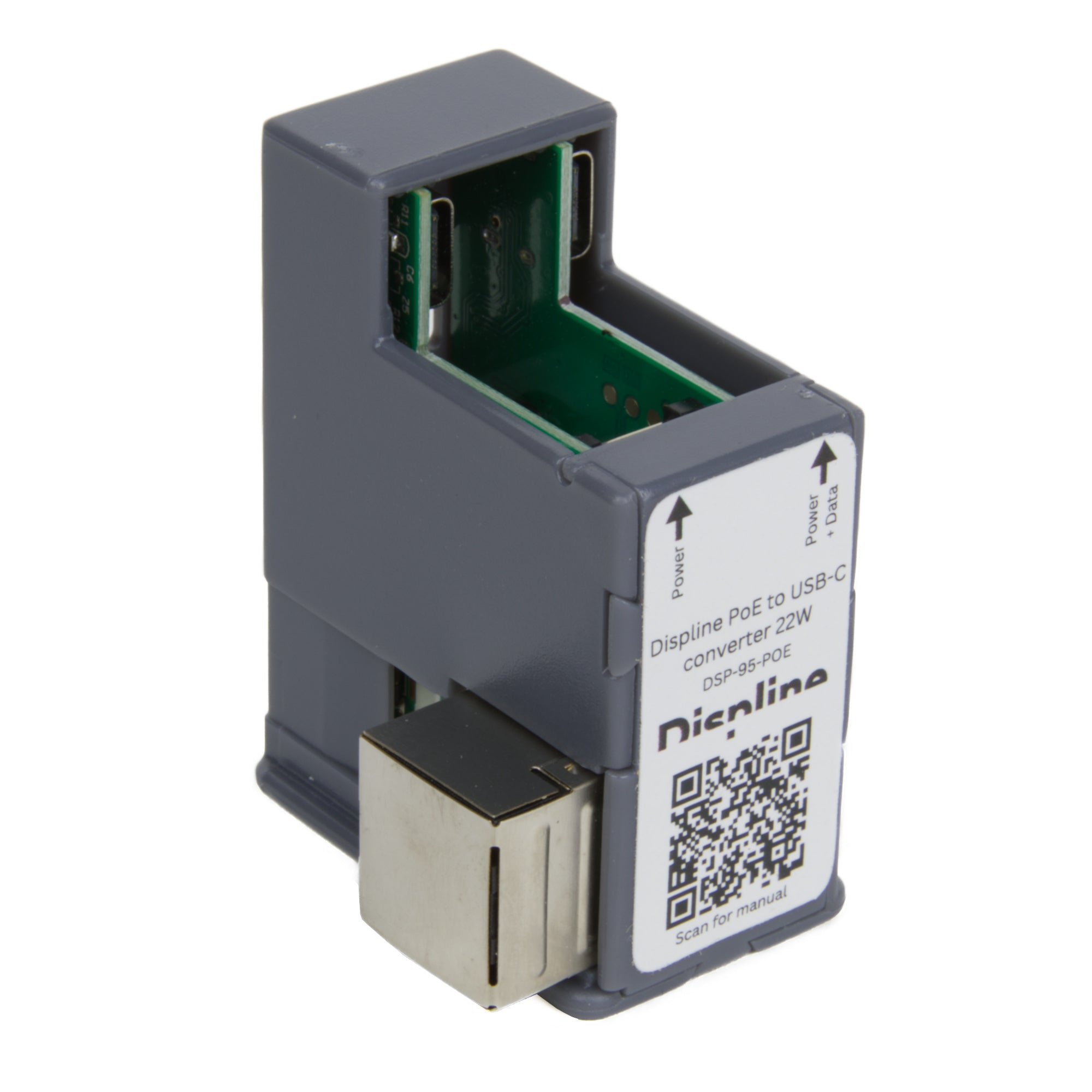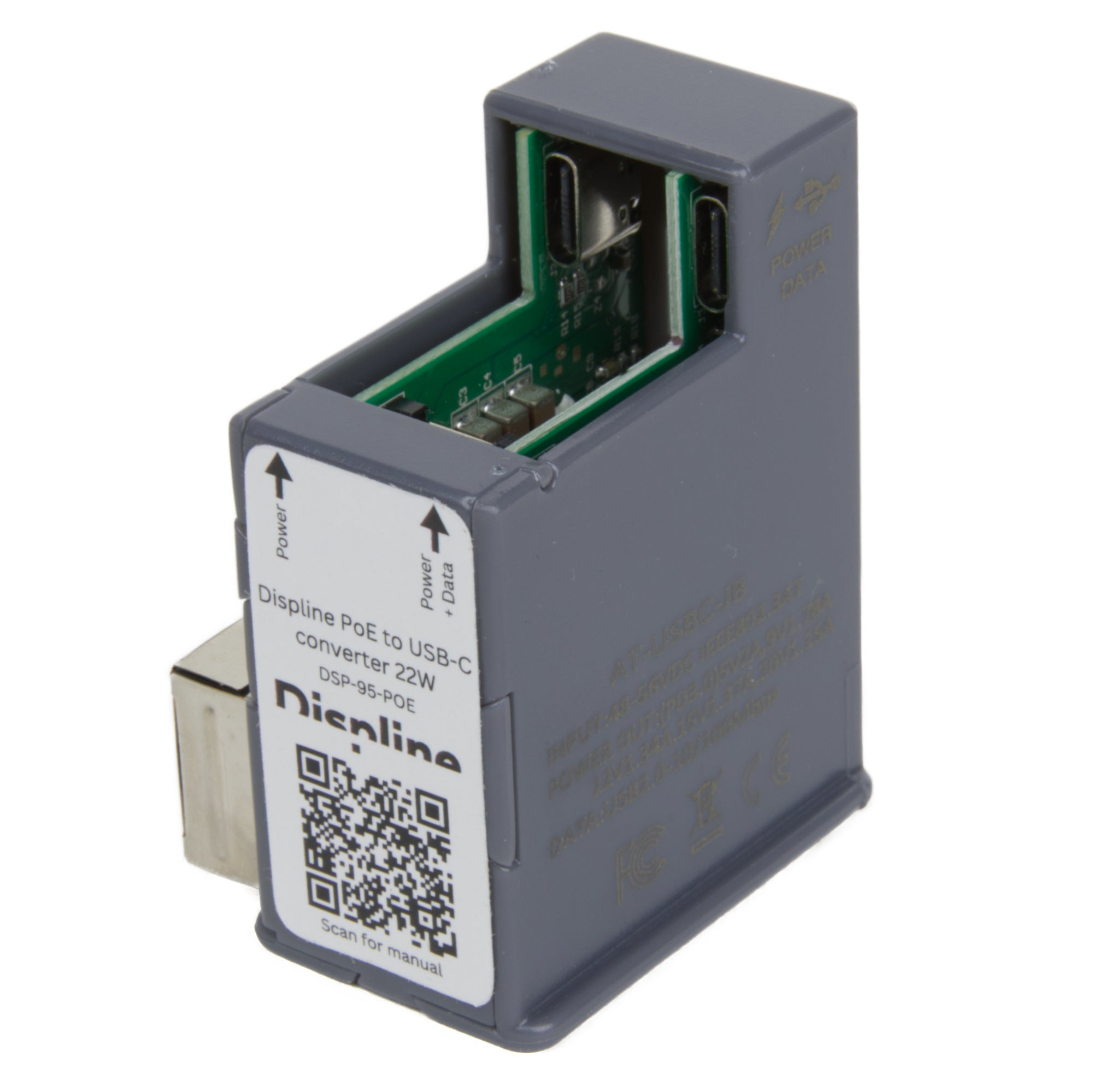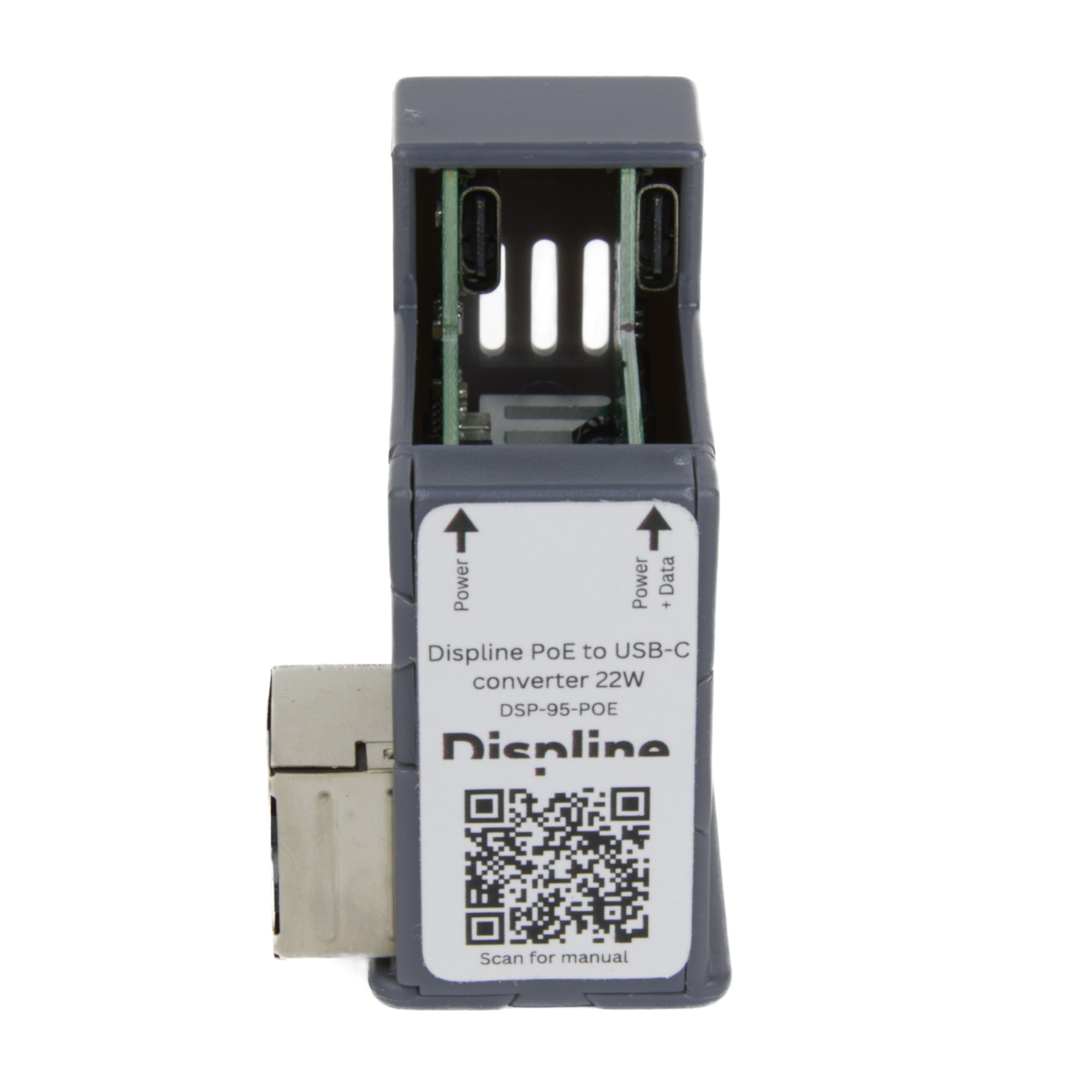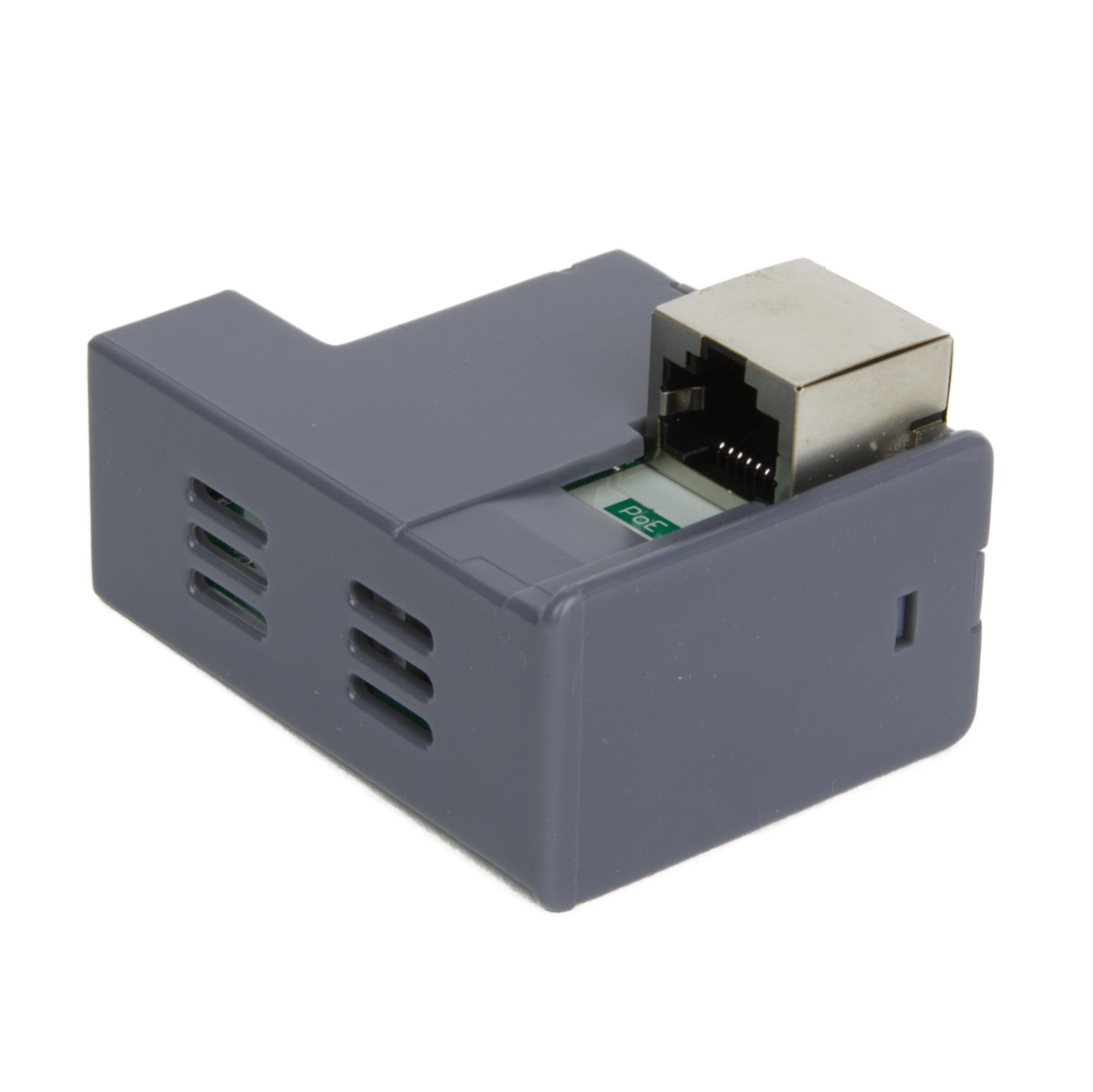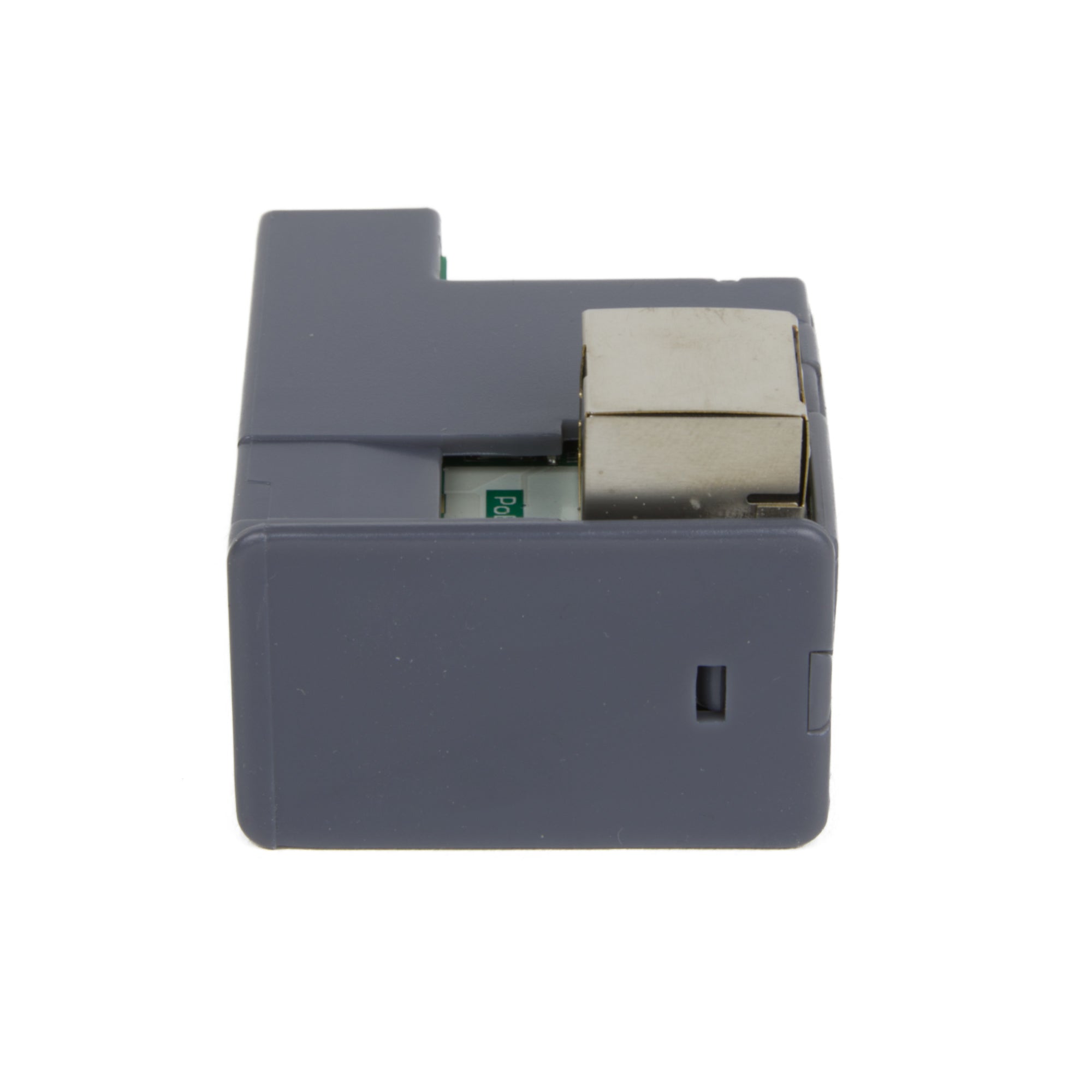 Displine PoE Converter 22W
---
Power over Ethernet adapter with network connection
Fast internet connection without WiFi plus power supply with the PoE adapter
Requires PoE+ or IEEE 802.3at power supply
Compatible with 60mm deep flush-mounted boxes and all Displine wall mounts
Important information
Our Displine PoE Converter 22W is a flush-mounted power supply that can be used to charge all current iPad and Samsung tablets.
It is also possible to use not only the charging capability but also a data connection with up to 95 Mbps via one of the two available USB-C plugs.
Compatibility
The Displine PoE Converter 22W is compatible with all iPads with a USB-C charging port. iPads with a Lightning port, on the other hand, cannot be used with it. Samsung Galaxy Tab models are also compatible.
With our Displine PoE Converter 22W, the compatible tablet being used can not only be charged but also simultaneously supplied with data. The charging process is supported with up to 22W, and data transfer with up to 95 Mbps. The converter is ideally suited for use in conference rooms, trade shows, or spaces where a stable connection is prioritized and Wi-Fi might not be the first choice.